ALICE COLTRANE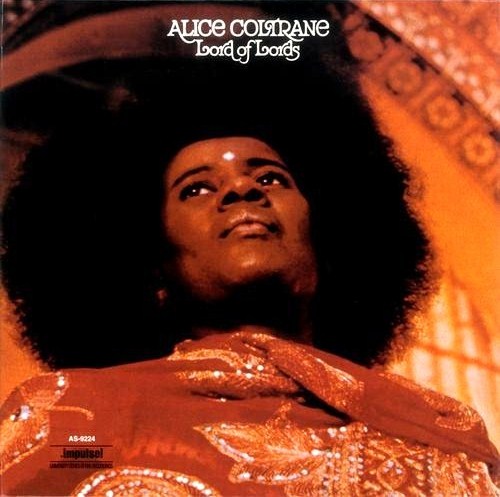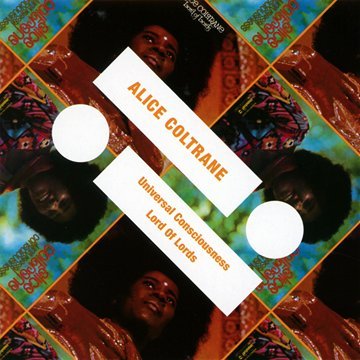 LORD OF LORDS

  1/  Andromeda's Suffering                      (Coltrane)                    9.26
  2/  Sri Rama Ohnedaruth                        (Coltrane)                    6.14
  3/  Excerpts from The Firebird                 (Stravinsky)                  5.42
  4/  Lord Of Lords                              (Coltrane)                    11.19
  5/  Going Home                                 (Traditional)                 10.30

          Recorded and mixed at The Village Recorder, Losa Angeles, July 5-13, 1972
          Engineered by Baker Bigsby
          Produced by Ed Michel under the direction and inspiration of Alice Coltrane

Alice Coltrane: harp, piano, organ, tympani, percussion; Charlie Haden: bass; Ben Riley: drums, percussion; STRING ORCHESTRA - Murray Adler (concertmaster), Nathan Kaproff, Lou Klass, William Henderson, Ronald Folsom, Leonard Malarsky, Gordon Marron, Janice Gower, Gerald Vinci, Sidney Sharp, James Getzoff and Bernard Kundell: violins; Myra Kestenbaum, Rollice Dale, Leonard Selic, David Schwartz, Samuel Boghosian and Marilyn Baker: violas; Jesse Ehrlich, Jerry Kessler, Jan Kelly, Anne Goodman, Edgar Lustgarten, Ray Kelley and Raphael Kramer: cellos.

Music arranged and conducted by Alice Coltrane.

          1972 - Coltrane Records/Impulse!/ABC (USA), AS-9224 (Vinyl)
          2005 - Impulse!/Universal (Japan), AS-9224 (CD)
          2011 - Impulse!/Verve/Universal (USA), 06007 6334726 (CD)

Note: The 2011 edition is part of Impulse!'s "2-on-1" series, containing the complete "Universal Consciousness" as well.



---



REVIEWS :
Lord of Lords, released in 1973, was Alice Coltrane's final album for Impulse! It was the final part of a trilogy that began with "Universal Consciousness" and continued with the expansive "World Galaxy". Like its immediate predecessors, the album features a 16-piece string orchestra that Coltrane arranged and conducted, fronted by a trio in which she plays piano, Wurlitzer organ, harp, and timpani with bassist Charlie Haden and drummer Ben Riley. Riley was familiar with the setting because he had been part of the sessions for "World Galaxy". The first two pieces, "Andromeda's Suffering" and "Sri Rama Ohnedaruth" (titled after the spiritual name for her late husband, John Coltrane), are, in essence, classical works. There is little improvisation except on the piano underneath the wall of strings. They are scored for large tone clusters and minor-key drone effects, but also engage in creating timbral overtones. They are quite beautiful, yet have little or nothing to do with jazz except for the seemingly free passages toward the end of the latter track, but even these feel scored, because of the control of tension and dynamic. "Excerpts from The Firebird," which uses the organ to open the piece, features the strings playing almost (because with Alice Coltrane, she interpreted in her own way) directly from Igor Stravinsky's score. The droning organ is so gorgeous underneath those reaching strings that it's breathtaking. As to why she chose this piece as the centerpiece for her own album, she claimed that Stravinsky came to her in a vision and passed something on to her in a glass vial, a liquid that she drank!

Riley and Haden appear in earnest on the title track, a long modal piece where drones, rhythms, and time signatures are registered through the direction of Coltrane's piano and harp, creating a blissful kind of tension and dynamic. It cracks open at about six minutes, and Coltrane (on the organ), Haden, and Riley engage in some lively improvisation, with the strings offering trilling high-end swooping in the background. The set ends with Coltrane's transformation of a gospel hymn called "Going Home." Her harp introduces Riley's brushes and the strings, which in turn offer a root chord for her to play the melody and improvise upon it on the organ. Here the blues make their presence known. It offers a kind of understanding for the listener that Coltrane, no matter where this musical direction was headed (even as it went further toward the Cosmic Music she and her late husband envisioned together), continued to understand perfectly where her musical root was. The interplay between the three principals is lively and engaging, based on droning blues chords, and her soloing -- even amid flurries of notes -- comes right back to the root, and she quotes quite directly from Delta blues riffs and other gospel songs. Haden's bass is a beautiful anchor here (although mixed a bit low), and the strings offer a lovely response to her organ and harp. Riley's cymbals are shimmering shards of light throughout, ending Lord of Lords on a very high note. While it's true that Alice Coltrane's later Impulse! music may not be for everyone, even those who followed her earlier, more jazz-oriented recordings on Impulse!, it was obvious from the beginning that she was seeking to incorporate Indian classical music's drone center into her work, and was literally obsessed with the timbral, chromatic, and harmonic possibilities of strings. She succeeds here, in ending her Impulse! period with elegance, grace, and soul.

Thom Jurek (courtesy of the All Music Guide website)
---