B-SIDE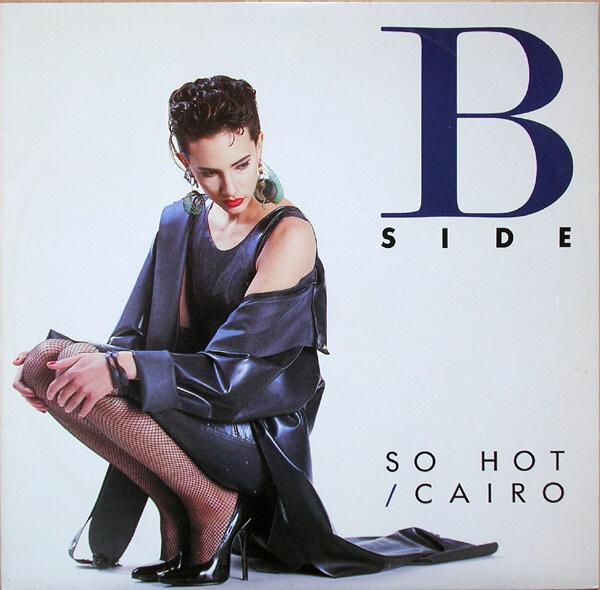 SO HOT/CAIRO (12")

  1/  So Hot                                     (Grangier,B-Side)             4.08
  2/  Cairo (Edit)                               (Skopelitis,Bustello,Zekri)   3.58
  3/  What I Like (American Dreams)              (Material,Zekri,Fowler)       6.35
           (Full Blown Mix)

          Recorded at Quarosonic, Evergreen, OAO, Wunderwerke and Countrylane Studios
          Engineered by Rob Stevens, Dave Ogrin, Guido Lupke, Martin Bisi, Harry Thuman,
            Dieter Kolb and Bob Musso
          Track 1 produced by Dave Ogrin
          Track 2 produced by Nicky Skopelitis
          Track 3 produced by Material
          Executive Producer: Celluloid, Inc.

B-Side (1,2,3): vocals; Tony Allen (1): drums; Laurent Grangier (1): sax; Lucien Zabusky (1): guitar; Victor Adiss (1): bass; Aiyb Dieng (2): talking drums, chatan, triangle; Bernard Fowler (2): vocals; Nicky Skopelitis: DMX (2), synthesizers (2), guitar (1,2); Bill Laswell: bass; D.ST.: DMX; Michael Beinhorn: synthesizer; Nicky Marrero: conga.

          1985 - Celluloid, CEL 178 (12")

Note: The original tracks (except for "So Hot") appear on B-Side's album 'Cairo Nights'.




---