CYPHER 7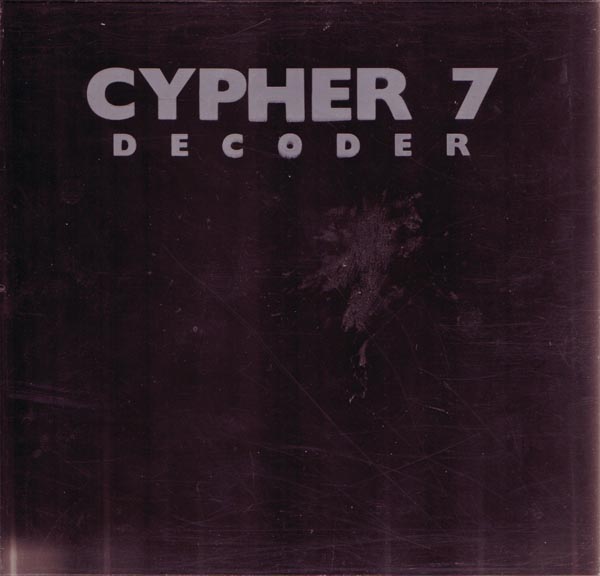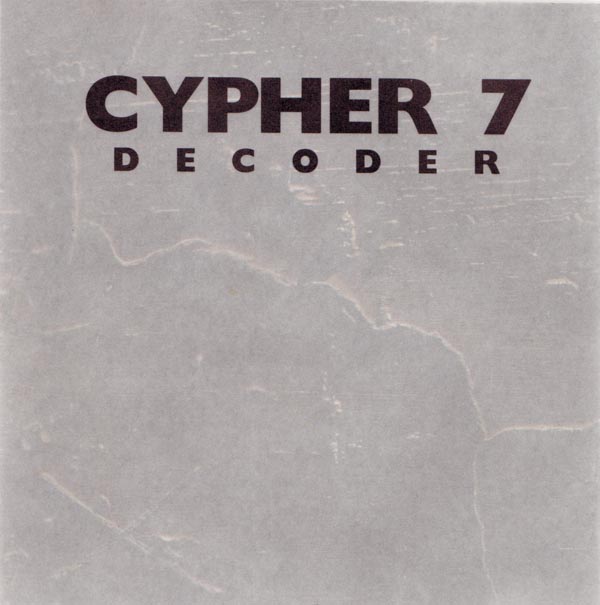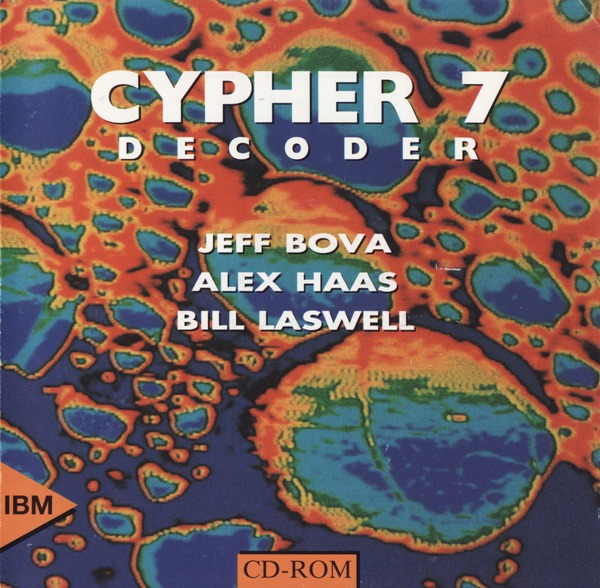 DECODER

  1/  Dead Drop                                  (Bova,Haas)                   17.41
  2/  Piece of Blue Sky                          (Bova,Haas)                   6.45
  3/  Dream Spiral                               (Bova,Haas)                   8.41
  4/  Conspiracy of Silence                      (Bova,Haas)                   3.09
  5/  Ladder of Lights                           (Bova,Haas)                   23.05

          Recorded in Bovaland at the Power Station, New York City
          Created and encoded by Jeff Bova and Alex Haas
          Navigation and ground control: Bill Laswell
          Subharmonic: Robert Soares
          Material, Inc.: Tracy McKnight
          Axiom: Peter Wetherbee/Bill Murphy
          Mastered by Howie Weinberg at Masterdisk

Jeff Bova: keyboards, sounds; Alex Haas: sounds.

          1994 - Strata (USA), 0003-2 (CD)
          1994 - Interactive Media Corporation/Strata (USA), IMC9002 (CD)

Note: Bill Laswell does not play on this album.
Note: The IMC release contains a Graphic Image Generator that coordinates with the audio when placed in a computer. It also contains a game called 'OXYD'.



---



REVIEWS :
Extremely ambient music that's more influenced by the smooth, flowing melodies of groups like Tangerine Dream than by the bizarro sampling freneticism of much of the mid-'90s techno scene. Far more peaceful than many of bassist/producer Bill Laswell's wilder ambient excursions, listening to Decoder is like a soundtrack for one's blissful dreams of being able to fly. Soaring on gentle, breezy melodies that cradle listeners like a cloud, the music takes them on a kinder, gentler auditory journey. Perfect for meditation, relaxation, or simply lounging about on a quiet Sunday afternoon, this album has the subtle power to totally alter one's state of mind.

3 stars out of 5

Bret Love (courtesy of the All Music Guide website)
---