COLLECTION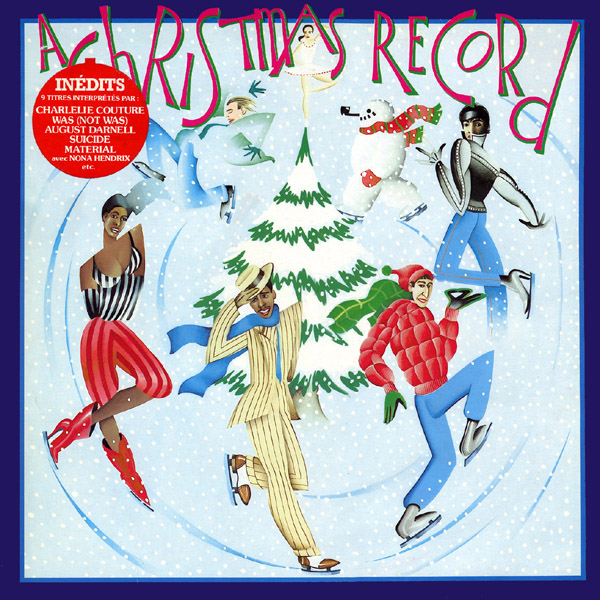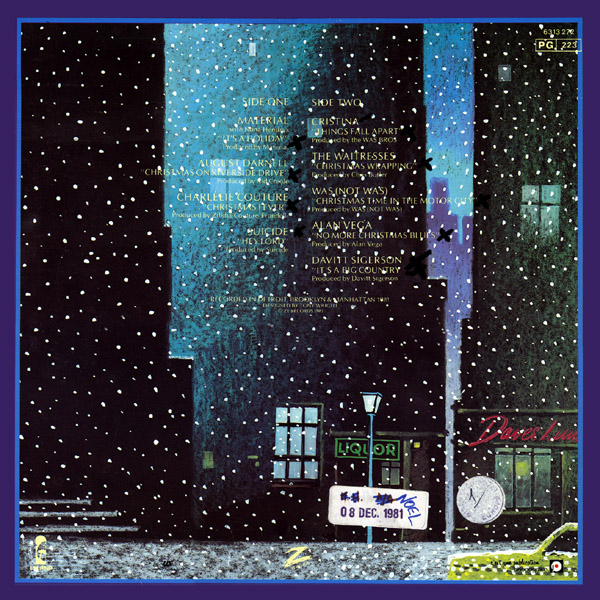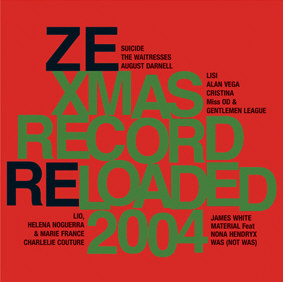 A CHRISTMAS RECORD

  1/  Things Fall Apart                          (Cristina,Was,Was)            4.30
        Cristina
  2/  Hey Lord                                   (Rev,Vega)                    3.24
        Suicide
  3/  Christmas Is Coming                        (Kreeger,Younger)             3.30
        The Three Courgettes
  4/  Christmas With Satan                       (White)                       6.10
        James White
  5/  Christmas Wrapping                         (Butler)                      5.21
        The Waitresses
  6/  Christmas On Riverside Drive               (Darnell)                     5.00
        August Darnell
  7/  It's a Holiday*                            (Laswell,MB,FM,Drayton,NH)    3.18
        Material with Nona Hendryx
  8/  Christmas Time In the Motor City           (Was,Was)                     2.55
        Was (Not Was)
  9/  It's a Big Country                         (Sigerson)                    2.50
        Davitt Sigerson

          Track 7 produced by Material

(7) Bill Laswell: bass; Michael Beinhorn: synthesizer; Fred Maher: drums; Ronnie Drayton: guitar; Nona Hendryx: vocals.

          1981 - Ze Records/Island (UK), ILPS 7017 (Vinyl)
          1981 - Ze Records/Island (France), 6313 272 (Vinyl)
          1982 - Ariola (Germany), 205 068 (Vinyl)
          1982 - Ze Records/Island (USA), ILPS  7022 (Vinyl)
          2004 - Ze Records (France), ZEREC.CD15 (CD)

Note: This is the tracklisting for the 1982 'Special' releases. 1981 releases had a slightly different running order with 'Christmas Fever' by Charlélie Couture and 'Christmas with Satan' by James White being replaced by 'Christmas is Coming' by The Three Courgettes and 'No More Christmas Blues' by Alan Vega.
Note: The 2004 release combines the two versions (sans the Three Courgettes track), and adds tracks by Lisi and Miss OD & Gentleman League.



---