DR. ISRAEL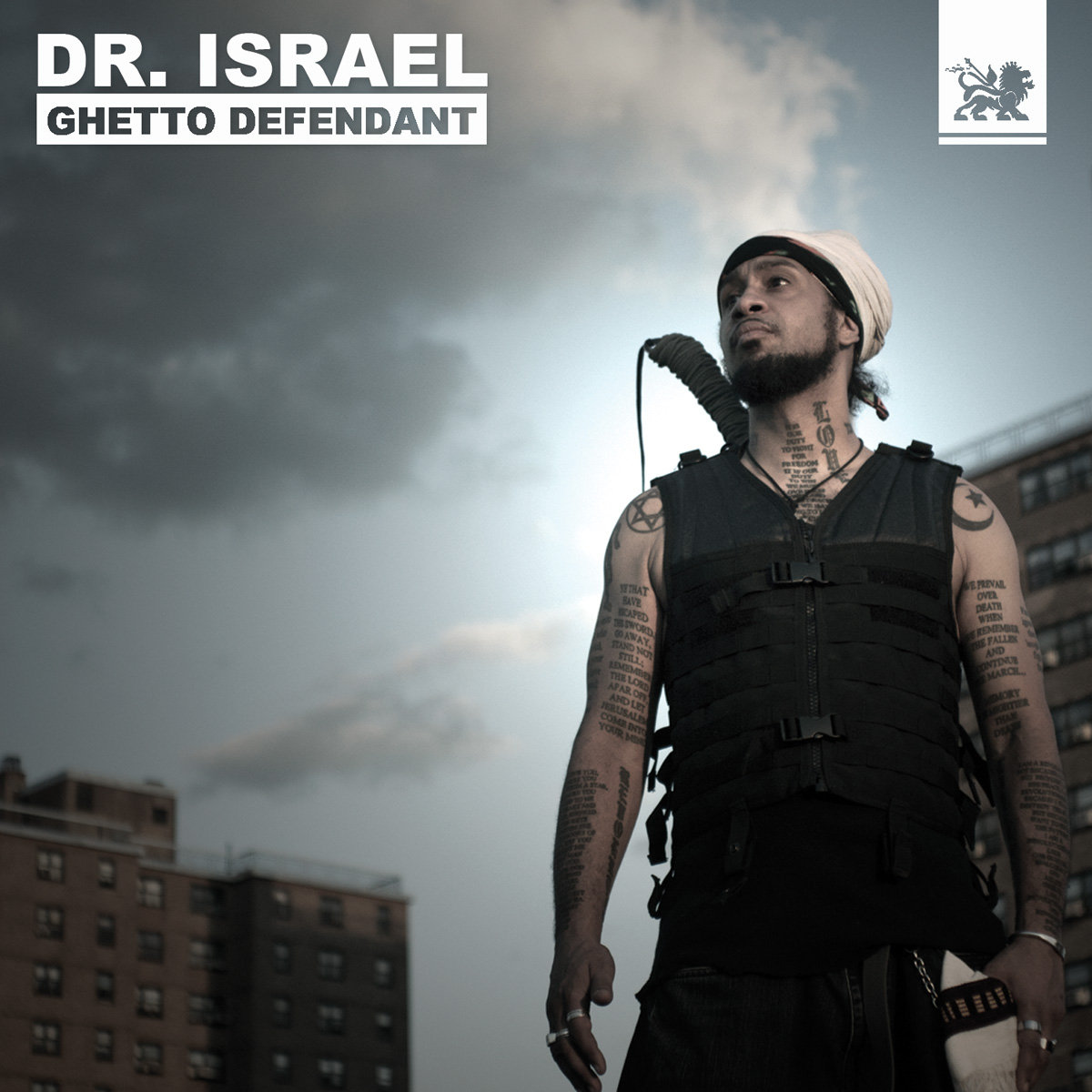 GHETTO DEFENDANT EP
THIS IS A MULTI-MEDIA RELEASE, DOWNLOAD INCLUDES ADDITIONAL PDF STORY PIECES, AND AN ACCOMPANYING VIDEO. "Ghetto Defendant," is the Prologue to "The Liberation Chronicles," a multi-media series telling the tale of a dreadlocked insurrectionist battling an evil post apocalyptic corporate empire. Designed to stretch the boundaries of current media and media presentation, the EP contains 5 new powerful songs which stay true to the doctor's revolutionary production history.

"Ghetto Defendant" fuses dub, dancehall, reggae, rock, dub, dubstep, and hip-hop elements, with commanding hook oriented vocals to create a futuristic musical blend. Guests include Killah Priest, Lady K, and Katrina Blackstone, with mixes by Bill Laswell.

In addition the music, the digital EP also includes a Video Trailer, (co-produced with Brooklyn based director/ film maker Johnny Kraljevich), a teaser for a graphic novella, and a teaser for an ebook short story.

  1/  Ghetto Defendant                           (The Clash,Ginsberg)          4.29
  2/  Identity                                   (Dr. Israel,Lady K)           3.23
  3/  Gangsta N Police                           (Dr. Israel,Reed)             3.44
  4/  Slaver                                     (Dr. Israel)                  4.07
  5/  Elijah's Lament                            (Dr. Israel)                  4.26

          Track 1 recorded at the Playground by Dr. Israel and Cliff Tune
          Track 2,3,4,5 recorded at revolutionsound by Dr. Israel
          Track 1,2,3,5 mixed by Bill Laswell at Orange Music, West Orange, New Jersey
          Mix engineer at Orange: Robert Musso
          Assistant mix engineer at Orange: James Dellatacoma
          Track 4 mixed by Dr. Israel at revolutionsound
          Conceptualized by Dr. Israel
          Produced by Dr. Israel
          Co Produced by Giacomo Bruzzo

Dr. Israel: vocals, music; Jenni Price: vocals (1); Amanda Price: vocals (1); Lady K: vocals (2); Killah Priest: vocals (2).

Note: Track 1 adapted by Dr. Israel.

          2012 - Revolution Sound/Bandcamp (USA) (Digital only)

Note: This is a free, digital only release obtainable through Dr. Israel's Bandcamp.



---