THE GOLDEN PALOMINOS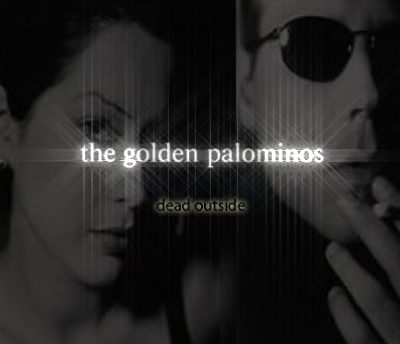 DEAD OUTSIDE (REMIX EP)

  1/  Victim: The Last Thing                     (Blackman,Fier)               4.39
      (Sean Beavan/John Van Eaton remix)
  2/  Ride: Pragmatic Spasmatic                  (Blackman,Fier)               8.11
      (Raymond Watts remix)
  3/  Belfast: Empty As Wire                     (Blackman,Fier)               5.56
      (Scanner remix)
  4/  Ride                                       (Blackman,Fier)               3.07
      (Mark Walk remix)
  5/  Victim: Interference                       (Blackman,Fier)               4.39
      (John Van Eaton remix)

          Original verions recorded at Greenpoint Studio, Brooklyn, New York
          Original versions produced by Anton Fier

Nicole Blackman: voices/text; Knox Chandler: acoustic, electric, forward and backward guitars; Anton Fier: rhythmic and non-rhythmic sound; Bill Laswell (2,3,4): Fender bass; Nicky Skopelitis (4): envelope filter wah-wah guitar.

          1997 - Anton Fier/Restless Records***

Note: This EP was only available as an internet download for one month through the now defunct Golden Palominos website.
Note: The original versions can be found on 'Dead Inside'.



---