HAL AND THE BIG 5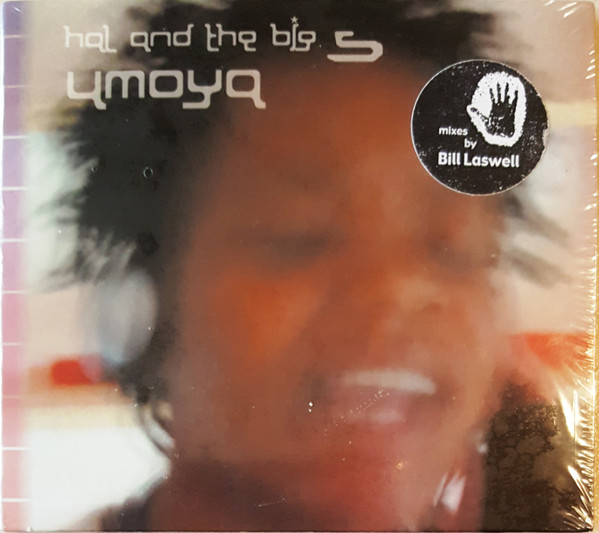 UMOYA

  1/  Umhilaba (Zulu)                            (Hal and the Big 5)           3.49
  2/  Webaba (Zulu)                              (Hal and the Big 5)           3.51
  3/  Loved Ones (Gromlo)                        (Hal and the Big 5)           5.04
  4/  Zamiyego (Gromlo)                          (Hal and the Big 5)           4.01
  5/  Inkululeko (Zulu)                          (Hal and the Big 5)           2.51
  6/  Bamane (Tsonga)                            (Hal and the Big 5)           3.24
  7/  Uyakhumbula (Zulu)                         (Hal and the Big 5)           5.10
  8/  Amatyala (Xhosa)                           (Hal and the Big 5)           4.59
  9/  Iafrica (English)                          (Hal and the Big 5)           3.32
  10/ Izinyanya (Xhosa)                          (Hal and the Big 5)           4.00
  11/ Wongilaye (Xhosa & Zulu)                   (Hal and the Big 5)           5.11
  12/ Tell Them (English)                        (Hal and the Big 5)           2.51
  13/ Dans nos mains (English)                   (Hal and the Big 5)           6.37

          Recorded in several locations in France, Belgium and England
          Vocals recorded in South Africa at Alli Allien's studio
          Tracks 12 & 13 mixed by Bill Laswell at Orange Music, West Orange, New Jersey
          Mix Engeer: Robert Musso
          Assistant: James Dellatacoma
          Mastered at Millenium Studio, France
          Remastered in the Ether, Belgium, January 2008

HAL Singers - Xolani Andrew Magengenene: vocals; Miriam Sissi Maphalala: vocals; Gasta Abueng Mkhonza: vocals; Vusi Patrick Msane: vocals.

HAL Musicians - Savage: guitars, keyboards, arrangements; PX: rhythms, arrangements; Raheen: umoya/spirit.

HAL GUEST MUSICIANS - Lahcen Bennajem: percussion; Olivier Dancy: saxophone; Julian Gallo: drums; Moufadhel Adhoum: drums.

          2009 - Halspirit Records  (France), DIGI CDXX2 (CD)

Note: The CD includes a card with a link to download Umoya with all mixes by Laswell, presumably the self released CD version. The main site is still active, the download is not.



---