RONALD SHANNON JACKSON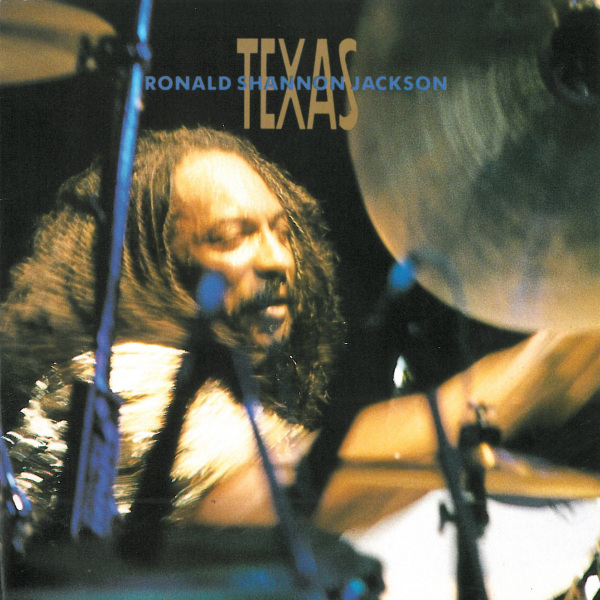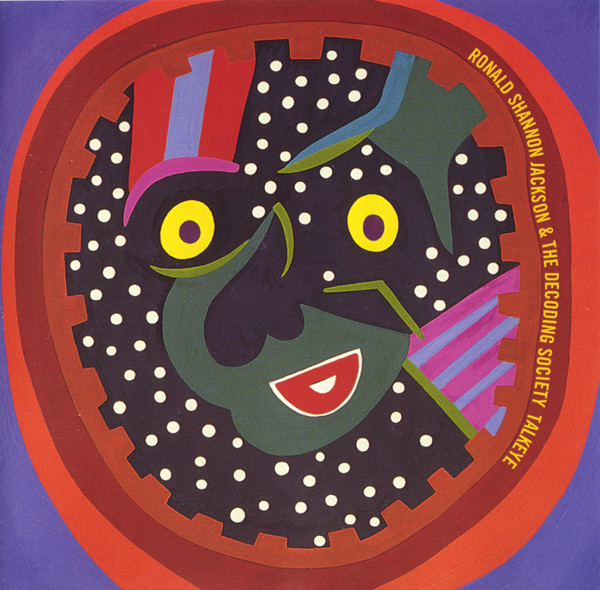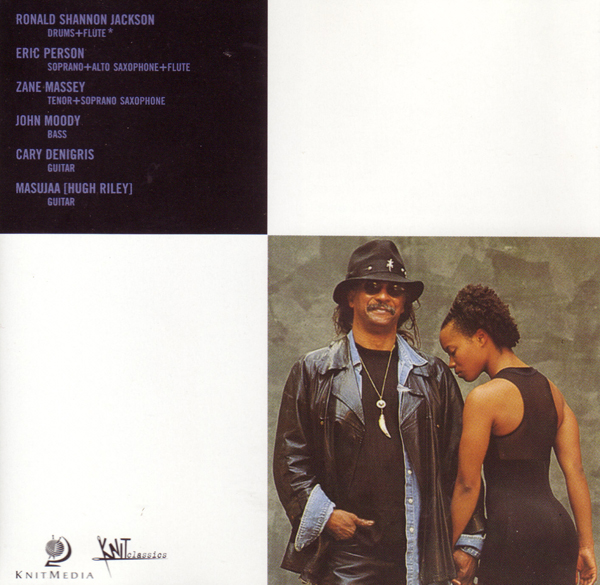 TEXAS (aka TALKEYE)

  1/  Nothing Beats a Failure But a Try          (Jackson)                     6.00
  2/  Holyman                                    (Jackson)                     5.25
  3/  Panhandling                                (Jackson)                     5.39
  4/  Charming the Beast                         (Jackson)                     3.18
  5/  Evoking                                    (Jackson)                     8.00
  6/  Shotgun Wedding                            (Jackson)                     5.45
  7/  Psychic Greeting                           (Jackson)                     6.00
  8/  Sheep In Wolf's Clothing                   (Jackson)                     3.20

          Recorded at January Sound, Dallas, Texas, April 9-11, 1987
          Original engineer: Robert Wechsler
          Original Assistants: Robbie Norris and Daniela De Stefanis
          Mixed by Bill Laswell and Robert Musso at Quad Studio, New York City
          Reissue engineer: Rob McCabe
          Produced by Ronald Shannon Jackson and Bill Laswell
          Reissue Producer: Jim Eigo
          Executive Producer (reissue): Michael Dorf

Ronald Shannon Jackson: drums; Masujaa (Hugh Riley): guitar; Cary DeNigris: guitar; Zane Massey: soprano and tenor saxophones; Eric Person: soprano and alto saxophones, flute; John Moody: bass.

          1988 - Caravan of Dreams (USA), CDP85012 (Vinyl)
          1988 - Caravan of Dreams (USA), 012 (CD)
          2000 - Knit Classics/Knitting Factory (USA), KCR-3028 (CD)

Note: Bill Laswell does not play on this album.
Note: The vinyl lists Bill Laswell as a co-producer; the Knitting Factory re-issue does not.
Note: Track 8 is not listed on the album jacket or label on the vinyl release.
Note: The Knitting Factory version is called TALKEYE, and shifts tracks 1-4 around, as well as renaming several of the tracks.



---



REVIEWS :
As an influential part of Cecil Taylor, Albert Ayler and Ornette Coleman groups in the late 70s, Jackson was also a founding member of the seminal noise jazz group Last Exit and of James "Blood" Ulmer's harmolodic-oriented Music Revelation Society. Throughout the 80's, Jackson also fronted his own Decoding Society groups, which featured his original compositions, his powerhouse funk drumming and a fondness for multiple electric guitars. Superficial parallels can perhaps be drawn with the electric Miles Davis bands of the previous decade, but Jackson is much more of a composer than Davis, and has little interest in the sprawling, free-form group improvisations which Davis adopted at the height of his wildest electric fusion phase. In fact, most of Jackson's compositions tend to log in at four to six minutes. Indeed, there is a strong traditional element in Jackson's extrovert musical personality, and as a composer, he has been compared to bassist Charles Mingus for his interest in the song form and his willingness to experiment with different textures and instrumental colors. Jackson has also been a serious practicing Buddhist for a number of years, so while he is quite capable of adopting a hip, ghetto swagger and sexuality, he can also generate music of a deeply spiritual nature.

Although Jackson has received some very positive critical reviews over the years, he hasn't exactly been embraced by the music industry or the casual listener, and has recorded for the most part on small, obscure labels. In part, Jackson has been a victim of his own chameleon-like complexity. His brand of harmolodic funk may have been a little too visceral, playful and nasty for both the highbrow Ornette Coleman intelligentsia and FM radio jazz-lite fuzak audience, but he is also too sophisticated and unpredictable for the funk/rock proles who just wanna shake their booties. So thanks to Knitting Factory's Knit Classics for bringing back nine (at last count) of Jackson's earlier recordings, most of which were initially recorded on the small and dormant (defunct?) Caravan of Dreams label associated with the Fort Worth nightclub of the same name.

Talkeye doesn't even show up on a couple of unofficial Jackson Website discographies [possibly because this was initially released as 'Texas' - DB], but it was recorded in April of 1987, less than a year after When Colors Play, and with the same line-up, ie, Jackson on drums and flute, Eric Person on soprano and alto saxes, plus flute, Zane Massey on tenor and soprano saxes, John Moody on bass, and the two guitars of Cary Denegris and Masujaa. At least one of the guitars is obviously MIDI'd, and it is occasionally employed to produce that fat, chordal synth sound which became such a jazz-fusion cliche in the 80's. However, the effect isn't overdone, and it's countered by some gritty playing by both horns and the second guitar. Like most Jackson sessions, this one has some subtle surprises, including the almost subliminal use of opera (?) samples in the opening "Charming the Beast," and the quite lovely and restrained "Holyman" and "Gandhi," the latter of which features Jackson and Person dueting on flutes.

As a member of Coleman and Ulmer's bands, Jackson learned his harmolodic lessons well. Several pieces on the CD (and especially "Jax's Dance) use multiple melody lines and time signatures, producing the disorienting, order-in-the-midst-of-chaos quality which can be so much fun for the listener to sort out (unless, of course, you like your jazz "lite").

Most pieces also display the characteristic rootless, tonal ambiguity of Coleman's music - you want to hum along, but can never quite figure out where the notes are going until you're already there. This edition of the Decoding Society also has strong echoes at times of the Mahavishnu Orchestra, especially when Jackson and the guitar(s) lock together for some rapid-fire unison playing. But Jackson rarely tries to match Billy Cobham's speed, and his considerable power is more reminiscent of Art Blakey, especially in his heavy use of kick drum and his delight in dropping percussive bombs. I know I'm making Jackson sound like a real mish-mash (an updated Blakey, doing an Ornette Coleman harmolodic reprise, with a touch of Mahavishnu), but he integrates his influences well, and the music of his Decoding Society bands is distinctive, adventurous and still challenging.

Bill Tilland (courtesy of the Motion website)

..................................................

For this explosive studio session, Ronald Shannon Jackson's Decoding Society plays mostly concise but rather crowded originals. Altoist Eric Person (also heard on soprano and flute) and guitarist Cary Denigris would later join Chico Hamilton's band. Also in the sextet are Zane Massey on tenor and soprano, guitarist Masujaa, bassist John Moody, and the drummer/leader. The Decoding Society (along with Ornette Coleman's Prime Time and later on Steve Coleman) showed what fusion and funk could have become if they had not become dominated by pop elements.

3 stars out of 5

Scott Yanow (courtesy of the All Music Guide website)
---