BILL LASWELL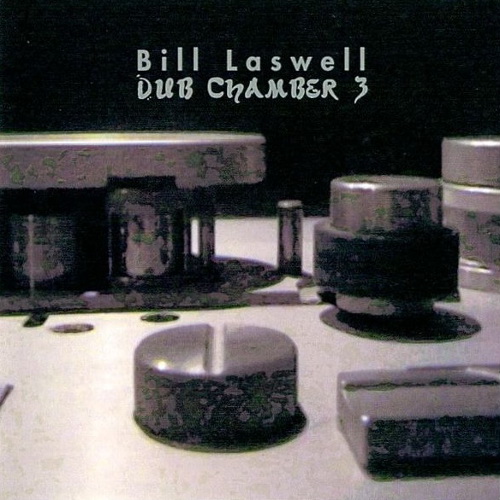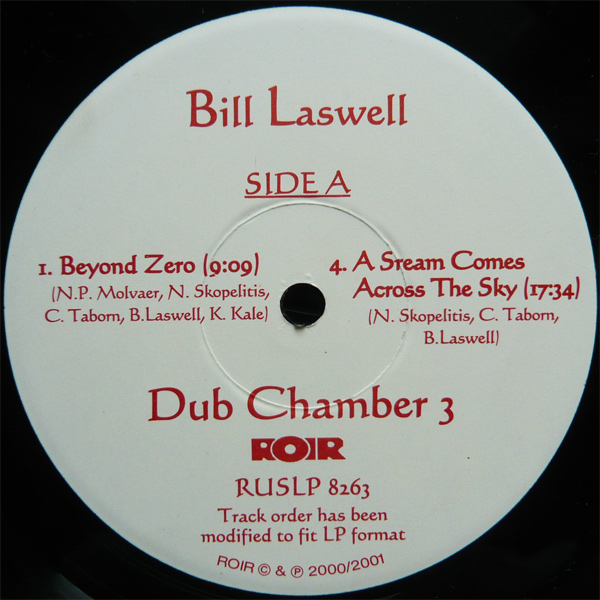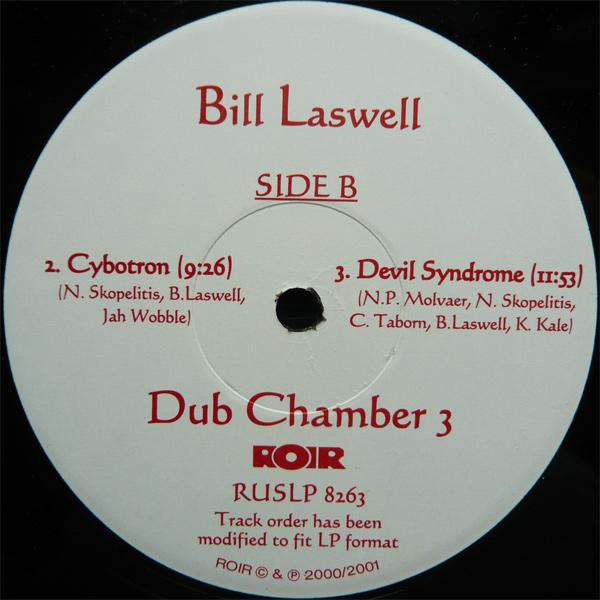 DUB CHAMBER 3

  1/  Beyond the Zero                            (Laswell,Molvaer)             9.09
  2/  Cybotron                                   (Laswell,Wobble)              9.27
  3/  Devil Syndrome                             (Laswell,Molvaer)             11.53
  4/  A Screaming Comes Across the Sky           (Laswell,Skopelitis)          17.34

          Created at Orange Music Sound Studios, West Orange, New Jersey
          Engineering: Robert Musso
          Produced by Bill Laswell
          Material Inc./Art Work/Design: John Brown
          Axiom: Bill Murphy
          Hyperrealization: Jeff Spirer
          Mastered by Michael Fossenkemper at Turtle Tone Studio, NYC

Bill Laswell: bass, keyboard, beats; Nicky Skopelitis: 6, 12 string guitars, beats, effects; Craig Taborn (1,3,4): electric piano; Nils Petter Molvaer (1,3): trumpet, effects; Jah Wobble (2): bass; Karsh Kale (1): tabla, drums.

          2000 - ROIR (USA), RUSCD 8263 (CD)
          2000 - ROIR (USA), RUSLP 8236 (Vinyl)

Note: The vinyl sequence of the tracks runs 1,4,2,3.
Note: The vinyl lists the songwriters as the players on each track (though with some discrepencies from the CD liner notes).
---
REVIEWS :
Bill Laswell keeps on working at the soundcape potential of Dub, here bringing in one of ECM's noted Jazz luminaries in the shape of Nils Petter Molvaer and his trumpet processing, plus old chums Nicky Skopelitis and Jah Wobble on bass and guitar respectively. Add in Talvin Singh associate Karsh Kale's tablas and keyboards by Craig Taborn from Innerzone Orchestra, and it's all-star superduboutgroup time again. Some of Laswell's projects have a hit and miss feel to them, but this third excursion into the Dub Chamber has plenty of fine playing on its four tracks. Opener "Beyond The Zero" is a mellow groove, exuding warm bass and some nifty tabla work offset by the extremely mellow trumpet ooze from Molvaer. Things start to get a little more motion to them on "Cybotron" - funky drum licks and beats, skanking keyboards and a forest of echoes complement Wobble and Laswell's swelling bass largesse and Skopeletis' liquid guitar. So far, so ambient groove, and all lopingly easy enough with the appropriate dub disorentation tactics of drop and crossfade on hand.

"Devil Syndrome" takes a little more getting used to, thanks to its Acid Jazz noodling vibe among the somewhat too involved breakbeats and the summer-picnic electric piano. All a bit too much on the Fusion side of the fence, but that bass keeps on rumbling along in a way that Jaco Patorius probably never really used in quite the same way. Lots of flanging and phasing makes it all a spacious enougn experiement though, and the resolution into a more relaxed middle and the slow-motion beats in the Funky-Isolationist close makes for a semi-satisfying whole.

The eighteen-minute "A Screaming Comes Across The Sky" takes its own sweet time getting going on a gentle wash of chorus and echo effects as Skopeletis, Taborn and Laswell make for the stars in a self-contained studio of seemingly expansible proportions. Together they shapeshift the tune into a harder, more Reggae-based section which marks the psychedelic fulcrum of the album before slipping away into a digital fade. Like the album as a whole, this track makes the cross-pollination of genres and forms seem effortless, and while not without its occasional chin-stoking moments, 'Dub Chamber 3' is about as comfortable and familiar as a nice warm overcoat, wooly hat and spliff by the fire in the autumn.

Antron S. Meister (courtesy of the Frequency Music Magazine website)
---