OTOMO YOSHIHIDE, BILL LASWELL & YOSHIDA TATSUYA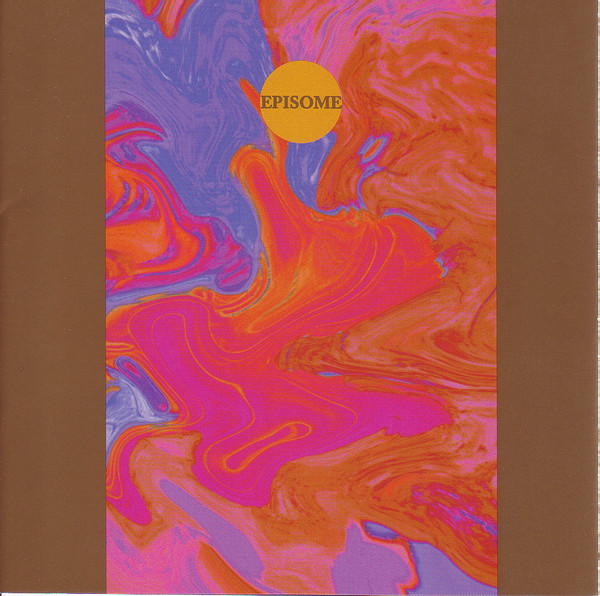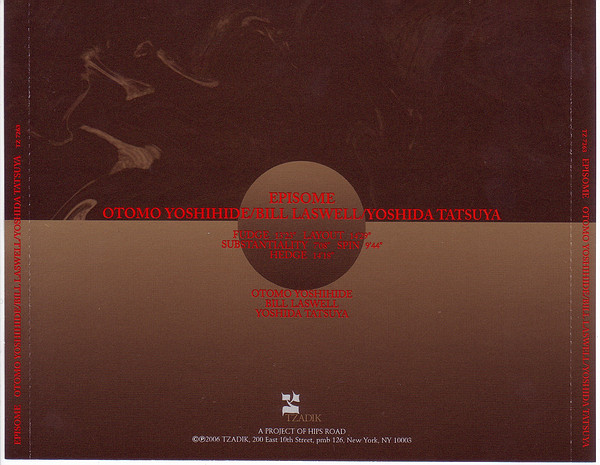 EPISOME

  1/  Fudge                                      (Yoshihide,Laswell,Tatsuya)   13.23
  2/  Layout                                     (Yoshihide,Laswell,Tatsuya)   14.29
  3/  Substantiality                             (Yoshihide,Laswell,Tatsuya)   7.08
  4/  Spin                                       (Yoshihide,Laswell,Tatsuya)   9.04
  5/  Hedge                                      (Yoshihide,Laswell,Tatsuya)   14.18

          Recorded December 2005 at Orange Music Sound Studio, West Orange, NJ
          Engineer: Robert Musso
          Assistant: James Dellatacoma
          Produced by Bill Laswell
          Executive Producer: John Zorn
          Booklet Portrait: Suzuki Kanji
          Design: Heung-Hueng Chin
          Mastered by Scott Hull
          K2 Technology by JVC America

Otomo Yoshihide: guitar, vocals; Bill Laswell: bass; Yoshida Tatsuya: drums.

          2006 - Tzadik (USA), TZ 7263 (CD)



---



REVIEWS :
Explosive
Episome is a series of improvisations by Japanese avant-garde guitarist Otomo Yoshihide, legendary New York City-based bassist and producer Bill Laswell (i.e. 2/3 of Soup) and drummer Yoshida Tatsuya (of the Ruins). This record has proven remarkably difficult for me to come up with a way to describe, one thing it is definitely is stunningly good. Beyond that, it doesnt neatly fit into any genre per se-- all the usual suspects of sounds and influences are here-- dub, free jazz, grindcore, you name it, but it all synthesizes into something wholly unique, most similar as one would suspect to Soup, but somehow a bit more vibrant and energetic. I suppose the closest thing I could come to in describing it that its like an aggressive trio version of 1973 Miles Davis, but even that is a bit of an oversimplification-- the trio sinks into fantastic grooves, powerful improvs and fierce performances all around (in fact, this is some of my favorite playing by all three of them), but theres also passages of enormous tension through space and ambient excursion. I listen to a lot of music-- Ive got a big interest in downtown scene, avant-garde and so on, and CDs are constantly coming in and out of my collection as I experiment with different sounds. This is probably the best album Ive bought in 2006. Highly recommended.
courtesy of the Unlock Austin website
---