BILL LASWELL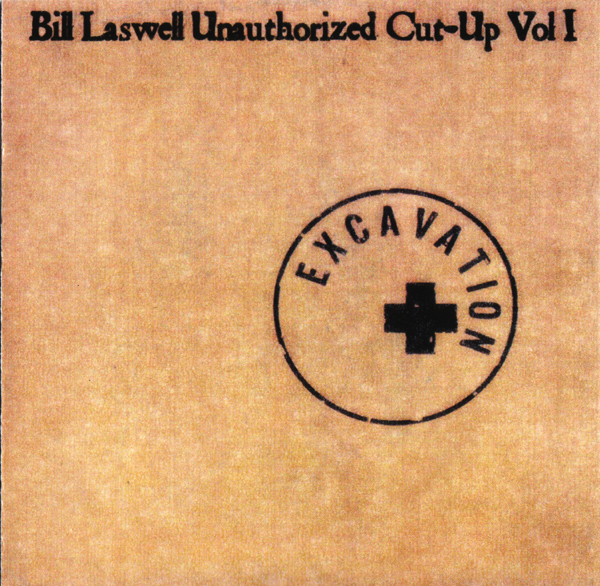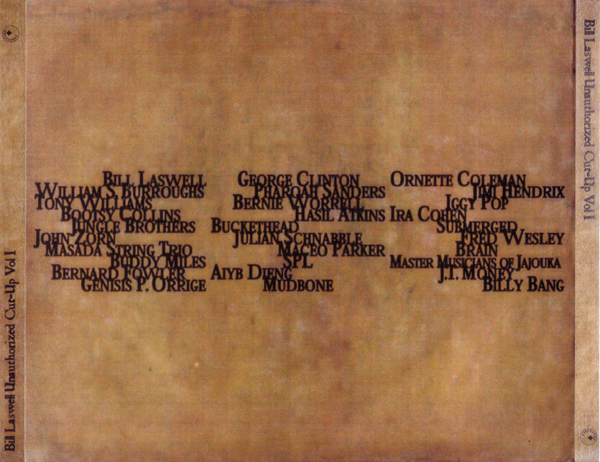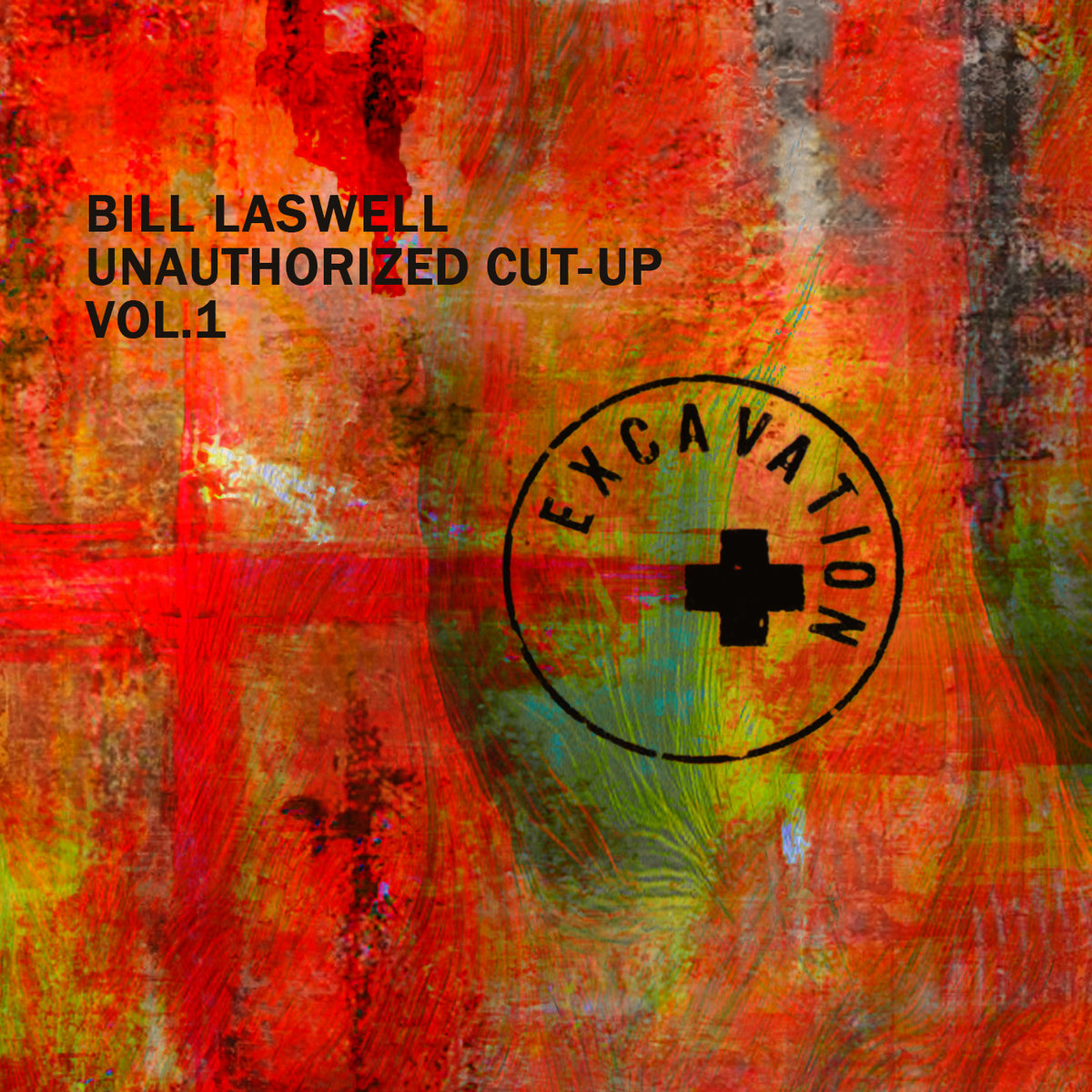 EXCAVATION: UNAUTHORIZED CUT-UP VOL. I

  1/  Intro (Nothing Is True, Everything Is Permitted) -                       1.14
        Bill Laswell & Genesis P-Orridge
  2/  Sinan's Boat/Ta'Wil -                                                    8.19
        Bill Laswell/Ira Cohen/Pharoah Sanders/Submerged
  3/  We Wanna See Bootsy -                                                    5.02
        Bootsy's Rubber Band
  4/  Black Money -                                                            4.32
        Tony Williams & Bill Laswell
  5/  Simple As That -                                                         5.00
        Jungle Brothers 
  6/  The Western Lands/The Furies -                                           5.45
        Bill Laswell & William Burroughs/Praxis & Iggy Pop
  7/  Untitled/On Brion Gysin                                                  4.38
        Ornette Coleman & Bill Laswell/Ira Cohen & Bill Laswell
  8/  I Just Got Back From Mars -                                              5.12
        Hasil Atkins 
  9/  Untitled -                                                               4.08
        Jimi Hendrix & Buddy Miles
  10/ Butt-A-Butt (Bill Laswell version) -                                     5.11
        JT Money & George Clinton
  11/ Shock-It-To-Me (Bill Laswell remix) -                                    6.40
        Bootsy Collins
  12/ Apartment #9 -                                                           2.13
        Julian Schnabel & Ornette Coleman
  13/ Abi Virus -                                                              5.43
        Bill Laswell/John Zorn/Masada String Trio/SPL
  14/ Family Affair -                                                          5.35
        Iggy Pop

          Reconstruction and mix translation done at Orange Music, West Orange, NJ
          Engineer: Robert Musso
          Production, reconstruction and mix translation: Bill Laswell
          Remaster artwork by Yoko Yamabe @ Randesign
          Mastered by Michael Fossenkemper at Turtle Tone, NYC
          Remastered by James Dellatacoma

Players - Bill Laswell. George Clinton, Ornette Coleman, William S. Burroughs, Pharoah Sanders, Jimi Hendrix, Tony Williams, Bernie Worrell, Iggy Pop, Bootsy Collins, Hasil Atkins, Ira Cohen, Jungle Brothers, Buckethead, Submerged, John Zorn, Julian Schnabel, Fred Wesley, Masada String Trio, Maceo Parker, Brain, Buddy Miles, SPL, Master Musicians of Jajouka, Bernard Fowler, Aiyb Dieng, JT Money, Genesis P. Orrige, Mudbone and Billy Bang.

          2008 - unofficial release available (at one time) through Downtown Music Gallery (USA)
          2019 - Bill Laswell Bandcamp (digital)

Note: This release contains alternate mixes and unreleased tracks from Bill Laswell's vaults.
Note: I've attached titles to previously released tracks and guestimated arists on each track based on what I can hear. No specific info is noted for any tracks. Just an overall list of players.
Note: The Bandcamp version only consists of tracks 1,3,6(edit),8,10,11 and 12.



---