BILL LASWELL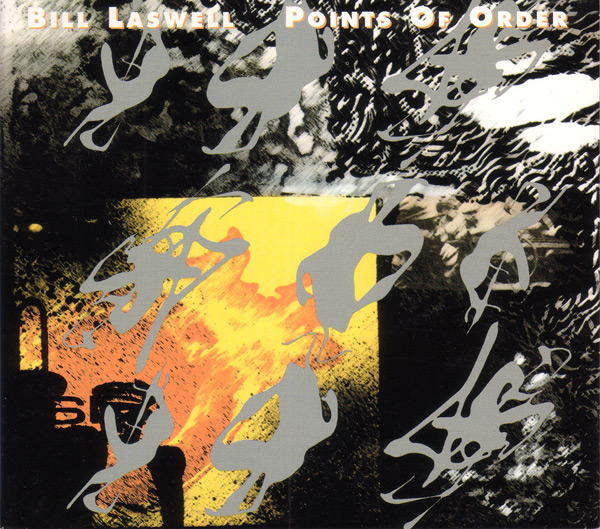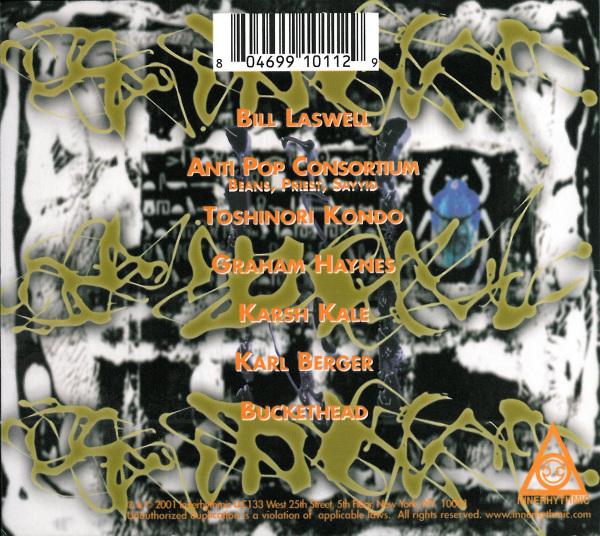 POINTS OF ORDER (CYCLOPS)

  1/  x29                                        (Laswell)                     7.19
  2/  Staple Nex                                 (Laswell)                     5.00
  3/  Broken Toenail Gland                       (Laswell)                     4.46
  4/  Cyclops                                    (Laswell)                     6.18
  5/  White Ark                                  (Laswell)                     1.47
  6/  Iron Cross                                 (Laswell)                     11.09
  7/  Conquer Worm                               (Laswell)                     4.16
  8/  Lightning Teleportation                    (Laswell)                     7.31

          Created at Orange Music Sound Studios, West Orange, New Jersey
          Engineered by Robert Musso
          Produced by Bill Laswell
          Material Design: John Brown
          Axiom: Bill Murphy
          Innerhythmic: Steven Saporta
          NYC: Steve Dalmer
          Boston: L & M Urso
          UK: Ian Blackaby
          Germany: Robert Soares
          Invasion: Peter Casperson
          Realization: Sean Leanard
          Mastered by Michael Fossenkemper @ Turtle Tone Studios

Bill Laswell: beats, bass, sounds; Karsh Kale: drums; Graham Haynes: cornet; Toshinori Kondo: trumpet; Karl Berger: piano; Beans, Priest, & Sayyid (Anti-Pop Consortium): rap; Buckethead: guitar.

          2001 - Emusic.com (MP3)
          2001 - Innerhythmic (USA), INR011 (CD)

Note: This was initially available by download (under the 'Cyclops' title) at E-Music.com.



---



REVIEWS :
The first solo record for his new Innerhythmic imprint, the avant-groove Points of Order recording finds the ever-collaborative Bill Laswell inviting stellar musicians into his formidable company for this fall 2001 release. Beginning with a representative Laswellian period drum-n-bass spy movie piece, hip-hop leftists Anti-Pop Consortium vocalize over Staple Nex and Broken Toenail Gland and find an ideal landscape for their acclaimed intellectual spoken-words & raps. Lying imbedded among the explorations of trumpet players Graham Haynes & Toshinori Kondo (William Parker, United Future Organization), Beans, Priest, & M. Sayyids words roll off the tongue with tremendous astuteness lubricating their delivery. Now tell the androids what it means to use reason, confuse seasons, abuse needles to make beats, my large intestine is a breakbeat! But as coyly as they enter, the two songs featuring vocals seep back into instrumental big-beat jazz, emulating a kind of enhanced 1968 Miles feel with updated beats and bass that embody all of Laswells signature deep pocket. Also present on the recording is German-born pianist Karl Berger (Lee Konitz, Sly Dunbar), percussionist Aiyb Dieng (Umar Bin Hassan, Herbie Hancock), and drummer Karsh Kale. Overall this is a cherishable solo recording of tremendous beauty and intelligence, filled with progressive sounds so nurtured they sound like theyve been mounting for centuries.