BILL LASWELL/OTOMO YOSHIHIDE/YOSHIGAKI YASUHIRO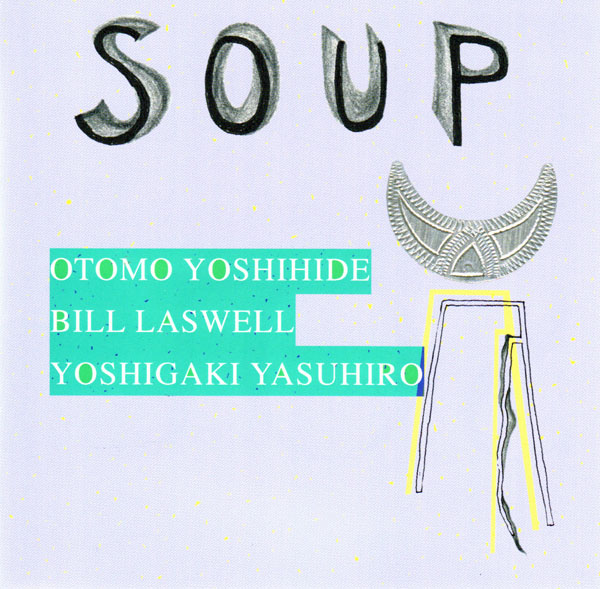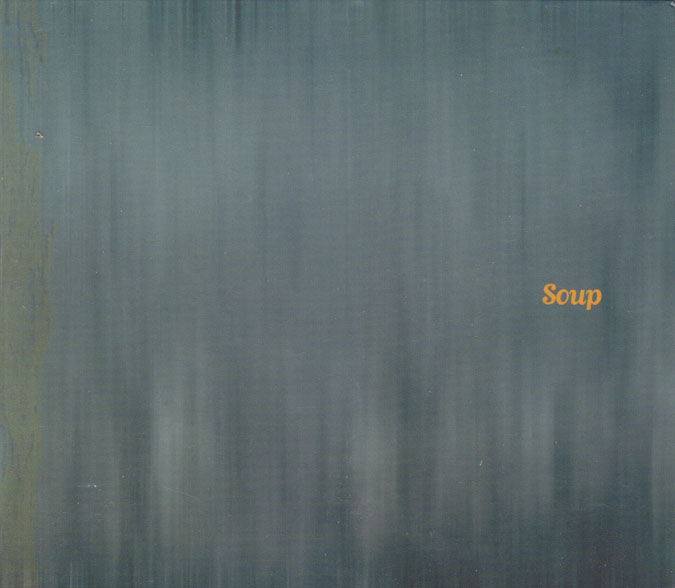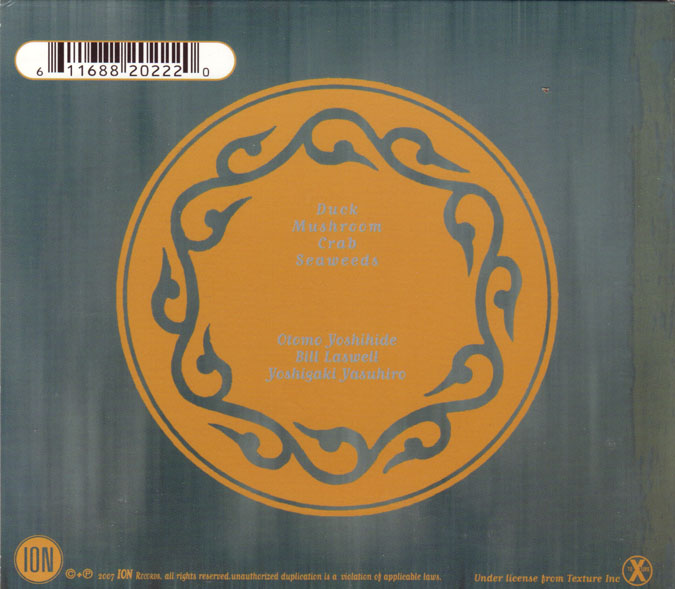 SOUP

  1/  Duck                                       (Laswell,Yoshihide,Yasuhiro)  11.07
  2/  Mushroom                                   (Laswell,Yoshihide,Yasuhiro)  9.56
  3/  Crab                                       (Laswell,Yoshihide,Yasuhiro)  14.13
  4/  Seaweeds                                   (Laswell,Yoshihide,Yasuhiro)  12.29

          Recorded at Gok Sound, Tokyo
          Engineer: Kondo Yoshiaki
          Edited by Otomo Yoshihide
          Mix Translation by Bill Laswell at Orange Music, NJ
          Mix Engineer: Robert Musso
          Assistant Mix Engineer: James Dellatacoma
          Produced by Shin Terai for Texture Inc.
          Mastered by Michael Fossenkemper at Turtle Tone, NYC

Otomo Yoshihide: guitar, turntables (2,4); Bill Laswell: bass, effects, samples; Yoshigaki Yasuhiro: drums, percussion, electric drum (1), trumpet (4).

          2003 - Blues Interactions/P-Vine (Japan), PCD-5856 (CD)
          2007 - ION Records (USA), Ion 2022 (CD)



---



REVIEWS :
This Soup Is Delicious and Hot
im blown away. i waited so long to get this because i thought it was one of laswells more massacre/ older praxis style with verry fast and un rythmic elements. but thats far from the truth. i cant fully agree with the other reviewer but he does know more about otomo than i do, but i didnt think it was so rough and agressive. I found it verry up tempo jazzy with light slow kaos spots. their is lots of traditional live laswell bass but with a lot of like flanger effects and echo. laswell also mixes lots of the drums and percussion with dub echos and effects at orange music new jersey. the guitar is filled with spacious soloing and distortion throught. the main reason i dont like the more metal stuff is im more of a dub reggae jazz/ eastern fan. i love rythm not just kaos, and i found the drums amazing, lots of fills and intense rythm. he does amazing percussion on the second song with his accoustic drumset going in and out. each of the songs open verry ambient, with laswell playing bass like invisible design then ripping into the jam. then the last song is verry ambient with the drummer playing trumpet. this album is produced by shin terai who has an album with laswell called unison and is amazing, then laswell remixed that to reveal shin heaven and hell. laswell mixes it at orange music using lots of ecoing of the drums his bass and adding his usual bleeps and electronic echoeingthe album is verry simulay to the hoppy uma ja_ck album but with out the funky style. its more structured than the purple trap cd but simular. i feel that this is no more koatic that miles david 69-75 period but without the super long verry ambient intros and outros, more like the dark magus live album and herbie hancocks sextent and crossings albumany fans of john zorn, uma, projekcts, dgm, laswell in general, different jazz. the live album is verry simular but twice the price and twice the amount of music. their isnt as much integration of the saxes and violin as i could have hoped for but their in their and amazing, more fire with the live one too and songs are not at all the same songs but semi simular. that one fraws more to the pharoah sanders, miles and herbie elements though. live is definetelly not one to pass up on.
courtesy of the Unlock Austin website
---