BILL LASWELL, ELLIOTT SHARP & M.E. MILLER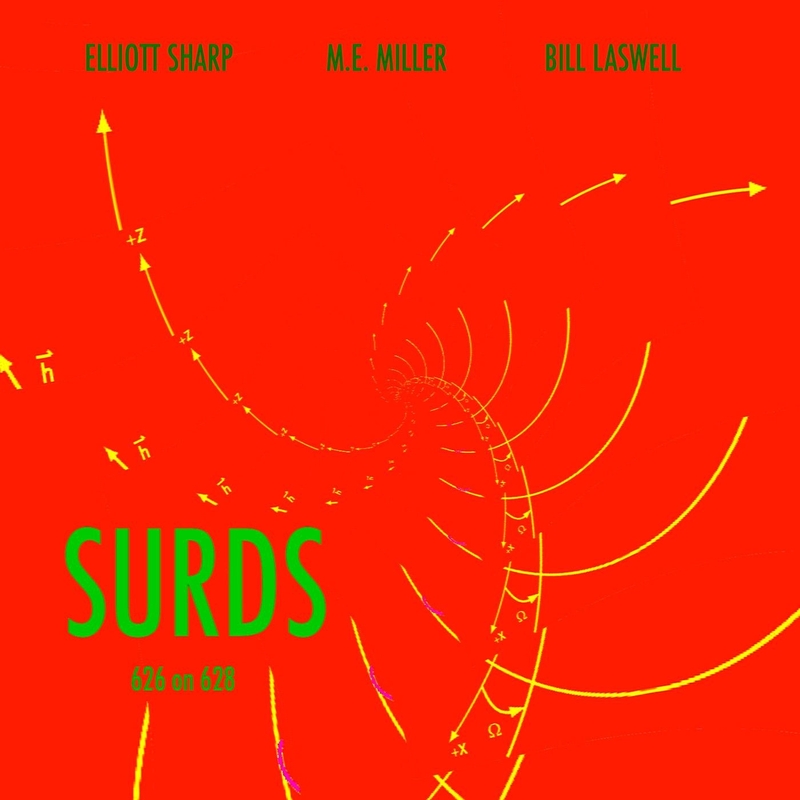 SURDS 626 ON 628
Surds was an improvised meeting with bassist Bill Laswell, drummer/pyrotechnician M.E. Miller, and Elliott Sharp on guitars, reeds, electronics. Convened for this first concert by E# on June 28, 1980 at the performance space 626 Broadway, the musicians discussed nothing but merely set up and played, splitting the evening with the Brititsh duo of drummer Paul Burwell and pyrotechnician Steven Cripps. Mastered from a stereo cassette recording, this document of that night in June reveals many of the tropes that came to define the improvising wing of NYC rock in the 1980's and beyond: angular harmonies and melodies, rhythmic brutality, love of noise and non-pitched industrial and mechanical materials, saturated intensity, theatrical gestures, dramatic non-sequiturs and texture change, and influences ranging from free jazz, non-Western music, Jimi Hendrix, funk, Captain Beefheart, punk, and the European avant-garde. Later Surds performances included such guests as saxophonist Frank Lowe and on the night of Ronald Reagan's first election, guitarist Henry Kaiser, percussionist Charles K. Noyes, and trombonist Masahiko Kono joined the core (with an audience including Derek Bailey and Evan Parker). On Feb. 8, 2015, M. E. Miller passed away from complications of open-heart surgery.

  1/  Surdonics                                   (Sharp,Laswell,Miller)        7.59
  2/  Unsurditude                                 (Sharp,Laswell,Miller)        9.58
  3/  Surdistan                                   (Sharp,Laswell,Miller)        11.42
  4/  Obsurdity                                   (Sharp,Laswell,Miller)        12.40
  5/  Surd Lives!                                 (Sharp,Laswell,Miller)        11.07
  
          Recorded "live" at 626 Broadway, NYC on June 28, 1980
          Produced by Elliott Sharp

Elliott Sharp: guitar; Bill Laswell: basses; M.E. Miller: drums, percussion.

          2015 - Zoar Records (USA) (digital)

Note this can be purchased from all the usually digital outlets.
          




---