BILL LASWELL, TOSHINORI KONDO, DJ KRUSH & HIDEO YAMAKI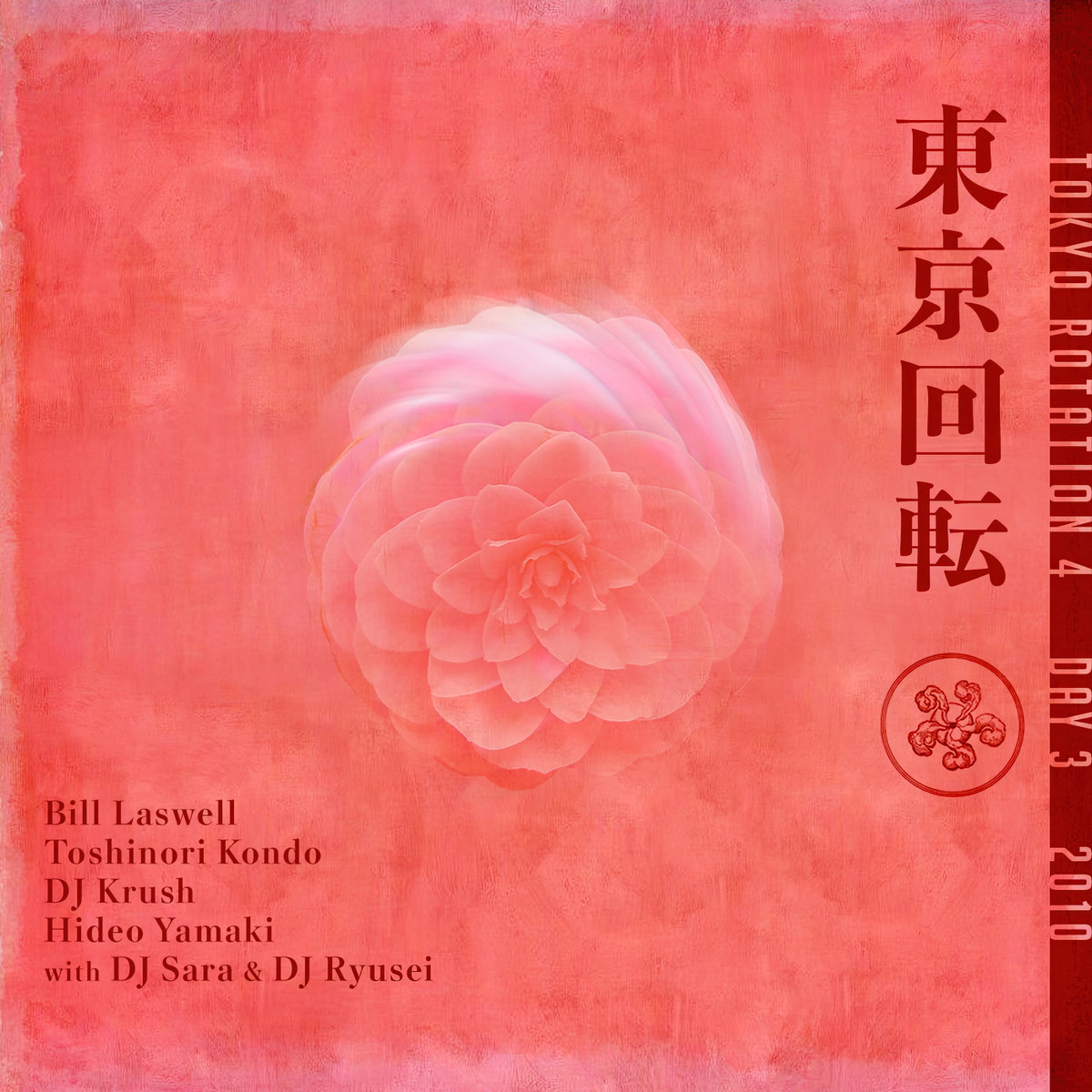 TOKYO ROTATION 4 - DAY 3
This is an enhanced version from a room mic recording. at the time, brother and sister DJ team DJ Sara was 11 and DJ Ryusei was 8.

  1/  Part 1                                                                   21.23
  2/  Part 2                                                                   14.48
  3/  Part 3                                                                   13.02

          Recorded at PIT INN Shinjuku, Tokyo Saturday, May 8, 2010
          Edited & mastered by James Dellatacoma at Orange Music, West Orange, NJ
          Artwork by Yoko Yamabe @ Randesign

Bill Laswell: bass; Toshinori Kondo: electric trumpet; DJ Krush: turntables; Hideo Yamaki: drums; DJ Sara: turntables; DJ Ryusei: turntables.

          2021 - Bill Laswell Bandcamp (Bassmatter Subscription Exclusive)

---