MATISYAHU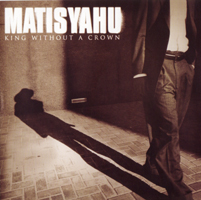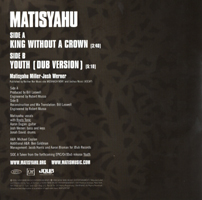 YOUTH

  1/  King Without a Crown                       (Miller,Werner)               3.42
  2/  You (Dub Version)                          (Miller,Werner)               5.10

          Track 1 created at Colorado Sound Recording Studio, Denver, Colorado
          Track 2 created at Orange Music, West Orange, New Jersey
          Engineering: Robert Musso
          Assistant engineer: James Dellatacoma
          Produced by Bill Laswell

Matisyahu: vocals; ROOTS TONIC - Aaron Dugan: guitar; Josh Werner: bass, keys; Jonah David: drums.

          2005 - Epic (Europe), 82876 76985-2 (Promo CD)
          2006 - JDub/Or Music/Epic (USA), 82876 78718-7  (7")

Note: Bill Laswell does not play on this album.
Note: The Promo CD substitutes the live version of 'King Without a Crown' as track 2.



---