MATERIAL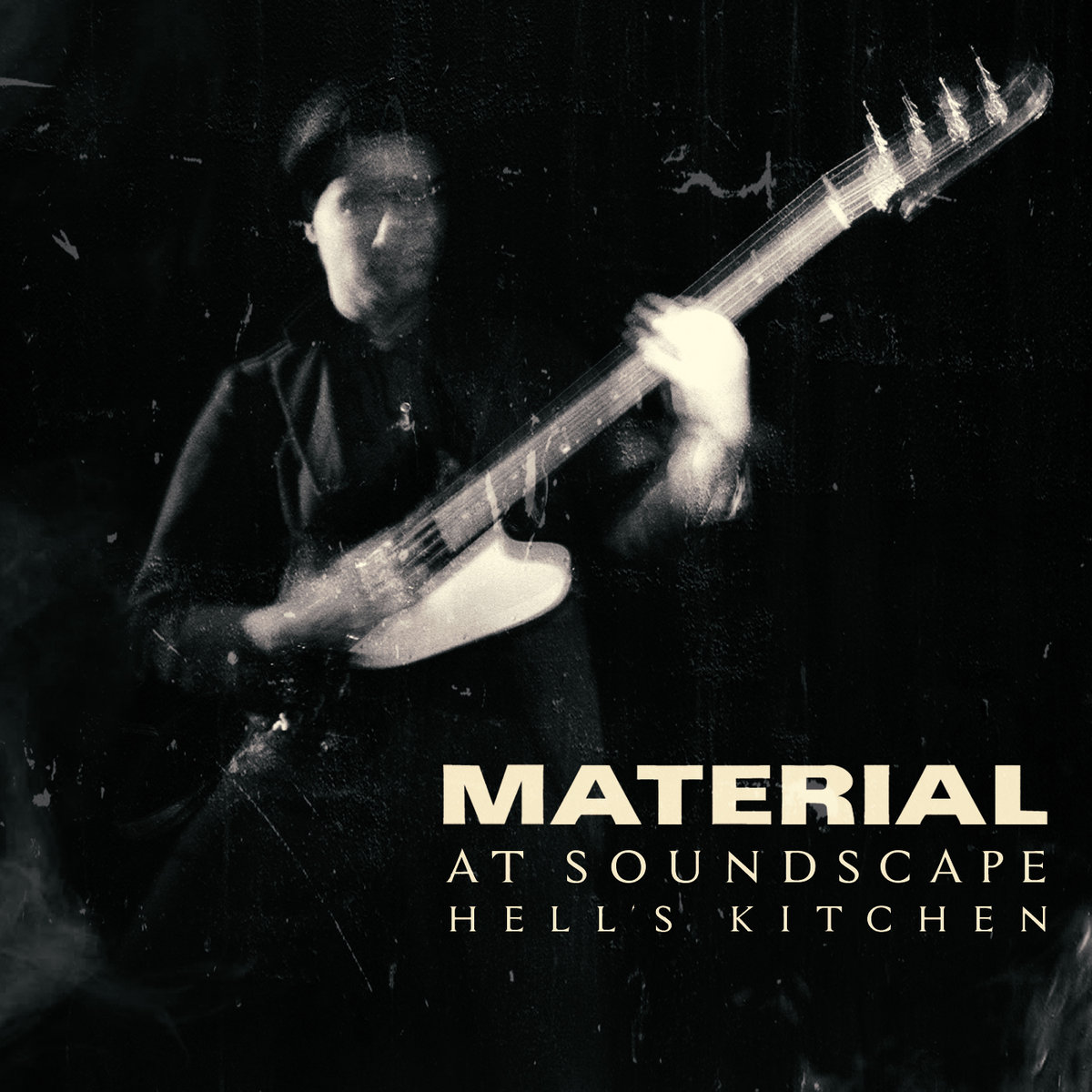 AT SOUNDSCAPE, HELL'S KITCHEN

  1/  Set 1                                                                    51.14
  2/  Set 2                                                                    41.36

          Recorded at Soundscape, Hell's Kitchen, NYC on Friday, October 16, 1981
          Mastered by James Dellatacoma at Orange Music, West Orange, NJ
          Artist photo by Felipe Orrego
          Artwork by Yoko Yamabe @ Randesign

Set 1:
Toshinori Kondo: trumpet, voice; Butch Morris: trumpet; Billy Bang: violin; Triston Hunsinger: cello, voice.

Set 2:
Bill Laswell: bass; Fred Frith: guitar; Michael Beinhorn: electronics; Charles Noyes: percussion; David Moss: percussion; Mark Miller: percussion.

          2020 - Bill Laswell Bandcamp (Bassmatter Subscription Exclusive)

Note: Bill Laswell does not play on the 1st set. It was included in memory of Toshinori Kondo.
---