DAEVID ALLEN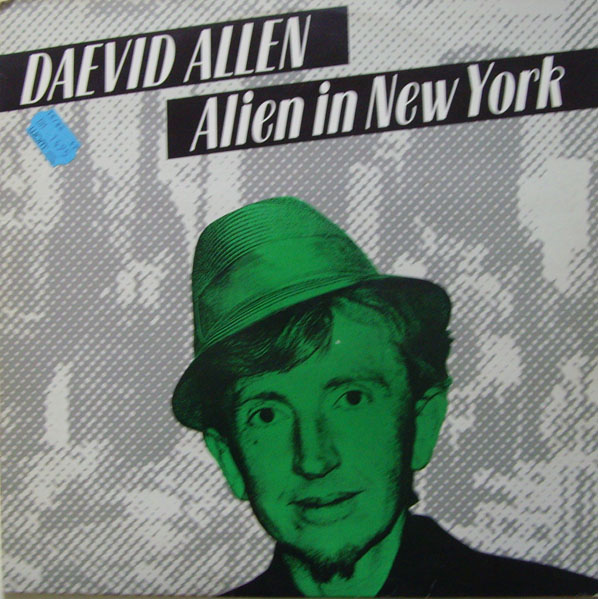 ALIEN IN NEW YORK (10")

  1/  Bananareggae                               (Allen)                       4.21
  2/  Are You Ready                              (Allen)                       3.30
  3/  Oo La La                                   (Allen)                       3.26
  4/  Side Windo                                 (Allen)                       3.39

          Track 1 recorded at chez Mrs Pottinger in Kingston, Jamaica & New York,
            March 1978
          Produced by Daevid Allen

Mark Kramer: trombone; Ralph Carney: bass sax; Mars Williamson: baritone sax; The Bergerettes : girl chorus; (2) Looped rhythm tracks from recordings featuring Bill Laswell: bass; Fred Maher & Bill Bacon: drums; (3) as (2) plus Gary Window: tenor sax. (4) all instruments by Daevid Allen. All vocals by Daevid Allen.

          1983 - Charly (UK), CYZ 101 (12")

Note: Released on CD as 'Opium For the People/Alien In New York'.



---