YOKO ONO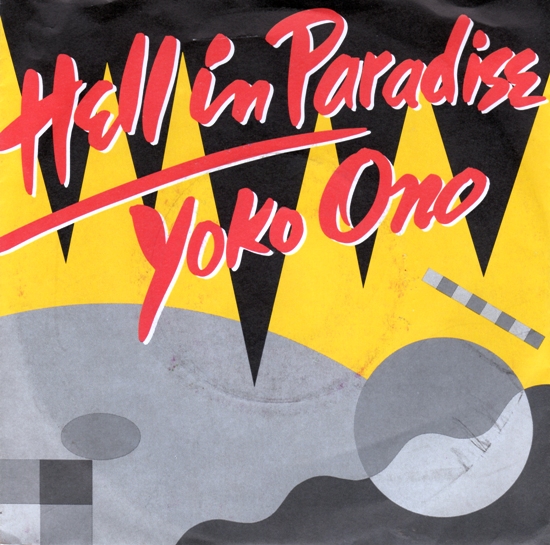 HELL IN PARADISE (12")

  1/  Club Version                               (Ono)                         6.52
  2/  Dub Version                                (Ono)                         8.25
  3/  Single Version                             (Ono)                         3.34

          Recorded at Right Track Recording, New York City
          Produced by Bill Laswell and Yoko Ono
          Recorded by Rob Stevens
          Assistant Engineer: Tim Cruch

Yoko Ono: vocals; Bernie Worrell and Jeff Bova: keyboards; Eddie Martinez: guitar, guitar synthesizer, electric sitar; Shankar : violin; Robbie Shakespeare: bass; Sly Dunbar: Syn drums, Simmons drums, percussion; Tony Williams: drums, Simmons drums, Gretsch drums; Aiyb Dieng and Daniel Ponce: percussion; Anton Fier: Paiste percussion; Tony Levin: whistle; Bernard Fowler and Yolanda Lee Lewis: background vocals; Nicky Skopelitis and Clive Smith: Fairlight programming; Nona Hendryx: background vocals.

          1985 - Polydor/Polygram (Germany), 883 455-7 (7")
          1985 - Polydor/Polygram (USA), 883 455-1 Y-1 (12")

Note: Bill Laswell does not play on this album.
Note: The 7" contains the single and instrumental versions.



---