NINE INCH NAILS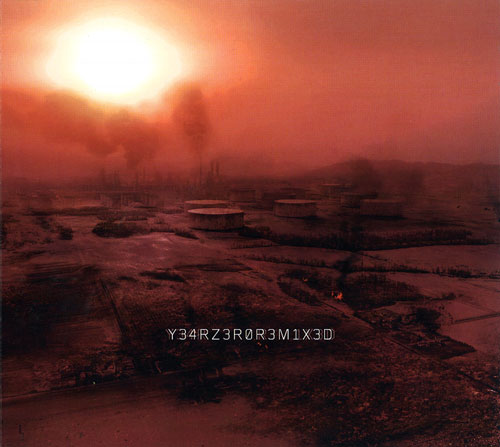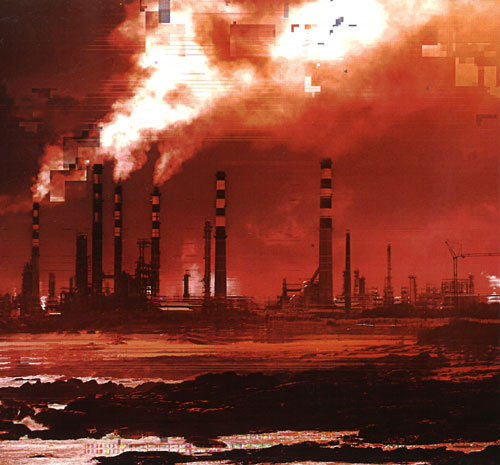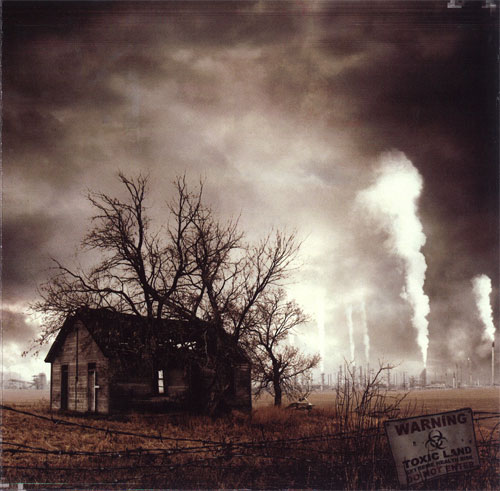 Y34RZ3R0E3M1X3D (CD version)

  1/  Guns By Computer                           (Reznor)                      1.43
        Saul Williams Remix
  2/  The Great Destroyer                        (Reznor)                      4.19
        Modwheelmood Remix
  3/  My Violent Heart                           (Reznor)                      2.34
        Pirate Robot Midget Remix
  4/  The Beginning of the End                   (Reznor)                      4.20
        Ladytron Remix
  5/  Survivalism                                (Reznor)                      4.18
        Saul Williams Remix
  6/  Capital G                                  (Reznor)                      7.25
        Epworth Phones Remix
  7/  Vessel                                     (Reznor)                      6.10
        Bill Laswell Remix
  8/  The Warning                                (Reznor)                      3.43
        Stefan Goodchild feat. Doudou N'Diaye Rose Remix
  9/  Meet Your Master                           (Reznor)                      3.35
        The Faint Remix
  10/ God Given                                  (Reznor)                      4.27
        Stephen Morris/Gillian Gilbert Remix
  11/ Me, I'm Not                                (Reznor)                      14.00
        Olof Dreijer Remix
  12/ Another Version of the Truth               (Reznor)                      4.25
        Kronos Quartet and Enrique Gonzalez Miller Remix
  13/ In This Twilight                           (Reznor)                      4.37
        Fennesz Remix
  14/ Zero-Sum                                   (Reznor)                      5.38
        Stephen Morris/Gillian Gilbert Remix

          Original tracks recorded all over the world
          Original tracks engineered by Trent Reznor, Atticus Ross, Alan Moulder, 
            Brett Bachemin, Doug Trantow, Alan Mason
          Produced by Trent Reznor and Atticus Ross
          Remixes produced by the respective artists
          Engineer on track 7: Robert Musso
          Assistant on track 7: James Dellatacoma
          Mastered by Boris Gardner
          Track 7 mastered by Michael Fossenkemper

Bill Laswell (7): bass, additional production; Fanu (7): beats.

          2007 - Interscope (USA), HALO 24 (2CD)



---










REVIEWS :
As 42-year-old Trent Reznor rages into middle age, he seems primed to assume the role of alt-rock's cool uncle: Instead of awkwardly name-dropping TV on the Radio at holiday gatherings ("that Cookie Monster album is fantastic!"), Trent invited the Brooklyn band on tour with him. And, on this reconfigured follow-up to last year's noisy and apocalyptic conceptual clarion call, Year Zero, Reznor assembles an impressive list of remixers-- from the Knife's Olof Dreijer to Midwestern dancer rockers the Faint to Stephen Morris and Gillian Gilbert of New Order fame. So while the three previous Nine Inch Nails remix records mostly featured Reznor and his studio cronies tweaking their own work, Y34RZ3R0R3M1X3D is less insular and more varied as Trent continues to loosen the reigns on the now label-less NIN machine. It may not sidestep the inevitable inconsistencies that dog almost every redo LP-- as Reznor recently admitted, "Remix records can be disposable garbage (of which I myself have been guilty to some extent)"-- but the man in black's hands-off approach and inspired taste yield some pleasantly surprising doomsday soundtracks.
If Year Zero was the sound of zeros and ones being broken down into fits of code signaling the end of civilization, Y34RZ3R0R3M1X3D is the danceable, post-everything rave-up. It's been a long time since Reznor specialized in making music for goths to shake to, but he still realizes that even the most brooding atheists sometimes feel the urge to flex their pale limbs. So Year Zero's digital freakouts and introspective interludes are largely ditched in favor of straightforward low-end and fist-high chanting. The concept album's internet-aided plot is all but lost, of course, but that's not such a bad thing.
Post-punk producer and trend-aping remixer Paul Epworth (aka Phones) and NIN fan Pirate Robot Midget give Reznor a fitting French Touch treatment, and Epworth's "Capital G" absolutely nails the power-farting guitar aesthetic across its rousing seven and a half minutes. Ladytron and New Order's Gilbert and Morris dutifully tweak their keyboards, respectively turning "The Beginning of the End" and "God Given" into potential Violator-era Depeche Mode B-sides, but the Faint figure out the limits of Trent's funkiness the hard way with their squelching take on "Meet Your Master".
As is the general rule with these endeavors, it's always more interesting when artists attempt a complete revamp (especially since Reznor's formula hasn't changed all that much in the last 15 years). Avant-garde bass legend Bill Laswell and recent Trent bud Saul Williams tank with their lazy and diluted versions of "Vessel" and "Survivalism" (what possessed them to try to out-NIN Trent Reznor?). But on the flip side, the Knife's Olof Dreijer references his spooky source material in mood only on an expansive 14-minute minimal techno take of "Me, I'm Not". Dreijer relegates Reznor's whispering vocals to the periphery; it comes off like a pulsing Ricardo Villalobos remix of the Knife, with subtlety, finger-snaps, and subversive low-end intact. Meanwhile, eternally unsettling chamber innovators the Kronos Quartet manage to convey much of Reznor's Year Zero vision (without a trace of his scraping vocals) with equal parts dissonance and elegance on their rework of "Another Version of the Truth". But Best Remix honors go to ambient guitar genius Christian Fennesz, who successfully bridges the gap between his own static-y compositions and Reznor's more brutal noize palette, smoothing out the post-explosion ballad "In This Twilight".
Y34RZ3R0R3M1X3D famously marks the end of Nine Inch Nails' troublesome relationship with Interscope Records and, given the indie and avant-garde nature of its remixers, this makes sense. No matter how one feels about his primitive lyrics or hard-headed pessimism, Reznor clearly has a keen and voracious ear. So even though the disc lacks cohesion and is predictably spotty, its unlikely collaborations with the likes of Dreijer and Kronos make the project somewhat worthwhile. And as he leaves the majors behind (shitting on them all the way) and retreats to his indie-style cult, Reznor should have even more chances to indulge his experimental tendencies. Just as Bowie tapped Trent for some fresh ideas in the mid-90s, the NIN brain trust continues to look elsewhere for motivation. And while Reznor has faithfully clung to his industrial aesthetic for years, his newfound independence might be the catalyst behind a larger sea change for the NIN sound-- perhaps an expanded Fennesz/Reznor meeting of the minds? It's not probable. But now, at least it's possible.
5.8 out of 10
Ryan Dombal (courtesy of the Pitchfork website)
..................................................
Throughout all of his various disappearances, arguments with Marilyn Manson, and obsession with Saul Williams, Reznor proved he has the uncanny ability to consistently make reinvent his music, and make each new release more and more enveloping and interesting. After 24 releases, littered with poor remixes, lackluster B-sides, and fantastic albums, Trent Reznor has finally decided to stray away from his prototypical marketing style. Reznor originally broke away from his obsession with remix albums with 2005ís With Teeth mostly because the remix albums had poor critical and fan reception, as well as poor sales. When Year Zero was released in 2007, Reznor proved he wasnít down for the count, and still wanted to shake things up. When the album cover was released on NINís webpage, the first thing that entered my mind was, ďoh god, another really poor remix album.Ē Thatís what you naturally think after three horribly poor remixes that ruined very, very good songs. Fixed was boring and lacked that aggressive flair of Broken, Further Down the Spiral just seemed a marketing scheme to squeeze more money out of the teenage-angst masterpiece The Downward Spiral, and Things Falling Apart seemed as if Reznor was trying to prove he wasnít dead. So why release a remix album? Things sure seem to be going good for Reznor, he seems happy, refreshed musically, and as defiant as ever. Heís in no need for money (think of Reznorís speech in Australia telling fans to steal his music), and life seems to be pretty good.
Itís apparent that Reznor really just wants to release the best music possible. At age 42, the mastermind behind Nine Inch Nails seemingly was losing his edge during the release of With Teeth and the beginning of the With Teeth tour. But by the end, Reznor had, once again, figured out how to tap into all that rage and confusion live and on record. Year Zero wasnít an angry pissed off record like The Downward Spiral, but it tapped into the confusion and rage With Teeth lacked, packaged in a mildly-disturbing concept album counting down the days until the worldís end. You can try to pretend Year Zero didnít make you think seriously about the end, but you know deep in your heart it did. The music quality was as disturbing and strange as ever, only heightened by the most paranoid lyrics Reznorís ever put to paper. The album seems NINís The Wall, a fantastic return to form concept album that effectively regains fans across the world. So with the bright, warm, and fuzzy success Year Zero granted Reznor, why release a remix album for Year Zero?
Reznor wants his fans to have the best quality music possible. The large gaps between albums strained NINís popularity for years, as well as the often short tours. Fans from Pretty Hate Machine, almost twenty years have never lost interest in Reznorís pet project throughout the years for some reason. Itís because the music is so addicting. Y34RZ3R0R3M1X3D proves that the quality is still there, and the music is as addicting as ever. This album proves that twenty years in, Reznor knows how to make an enveloping tune as perfected and excellent as possible, so great that if you rip the track down to itís bare bones and reconstruct it, itís still one hell of a track. Y34RZ3R0R3M1X3D is a testament to that statement. Fourteen fan remixes, each (outside of Gunshots by Computer) effectively ripping the track down to itís bare construction, and rebuilding it from the ground up. For example, The Great Destroyer (Modwheelmood) sounds nothing like itís Year Zero counterpart, nor does Me Iím Not. This is basically a new release, a compliation of sorts, recycling the same lyrics and basic rhythms to form a new album altogether.
The album is a new adventure from the start, all the way to the end. Each track reinvents an already excellent track, and handcrafts it into a new adventure. The Great Destroyer, formally a heavy track with emphasis on heavy bass and electronics, is now a moody, atmospheric track reminiscent of Radiohead. Hyperpower!, a formally meaningless introduction devoid of life is reinvented into a quick Hip-Hop track, with excellent rapper Saul Williams taking the microphone. But thatís not the only track Williams re-invents on R3M1X3D, as his remix of Survivalism takes an aggressive, paranoid song and conforms it into a Hip-Hop masterpiece, filled with low-brow guitars and heavy beats. The album mostly consistently defies your conventional thinking of a NIN record for itís length. Would you have though the creepy track Me, Iím Not could be transformed into a 14-minute minimalist epic? Probably not. But does Y34RZ3R0R3M1X3D feature a 14-minute minimalist epic? Yes.
Somehow this compilation of tracks conveys a creepier, more telling story than the original. No, the music isnít as amazing as it was on Year Zero, but some tracks convey a heavier haunting feel than their Year Zero counterpart. The Warning, Another Version of the Truth, and In This Twilight carry a much deeper, darker, and haunting feel than they did on the original. It makes the album seem as if it fits together well, into a 14-track puzzle. The biggest issue with the album is how familiar God Given sounds to Downward Spiralís Heresy, the track Me, Iím Not gets a little tiring and boring, and two of the albumís best tracks are surprisingly absent. Thatís not right. These problems keep Y34RZ3R0R3M1X3D from a perfect score, but donít be mistaken, this is one heck of a listen the whole way through that proves that not all musicians lose steam with age, Reznorís just getting started.
4.5 out of 5
Porter W. Richards (courtesy of the Sputnik Music website)
..................................................
Y34RZ3R0R3M1X3D, besides having the most annoying title possible for a reviewer to type into a review (I'm not doing it again, thats for sure), is a fairly well realised remix album and worth hearing for anyone who enjoyed this year's Year Zero. Like most remix albums, this is by no means a must-have release; however, it provides enough truly inspired re-imagined versions of the original songs and flows well enough to earn a recommendation from me.
The album kicks off with Saul Williams making "Hyperpower!", originally merely an intro to Year Zero, into a compact and visceral aggressive hip-hop track, a move that sounds almost planned considering Williams' involvement in the original album. More highlights follow. Modwheelmood's version of "The Great Destoryer" turns the heavy original into a haunting and somewhat creepy piece, while the Ladytron remix of "The Beginning Of The End" is as close as it gets to what Year Zero would sound like if Trent decided to make it a modern Downward Spiral (going as far as including samples from the classic album). Stephen Morris and Gillian Gilbert (New Order) similarly apply a familiar industrial rock treatment to the two tracks they remix. Meanwhile, Olof Dreijer (The Knife) creates his own minimalist music out of "Me, I'm Not", seemingly without any regard for the original piece. The blipcore raver "Capital G" and electroclash "Meet Your Master" must also be heard to be believed.
Perhaps inevitably, next to the above excellent remixes, Bill Laswell's (Praxis, Painkiller) somewhat pedestrian metallic dub version of "Vessel" fails to impress. The same is true of Saul Williams' second contribution "Survivalism". The remaining remixes are also somewhat lackluster, although this is only due to the unfortunate juxtaposition with the much superior attempts described above.
Still, even with the few lackluster tracks, Halo 25 flows extremely well as an album, which is quite an achievement for a compilation of remixes. Reznor seems to really be in one of his creative peaks these days and the excellent choice of contributors for this album proves it.
jupitreas (courtesy of the Metal Storm website)
---