NICKY SKOPELITIS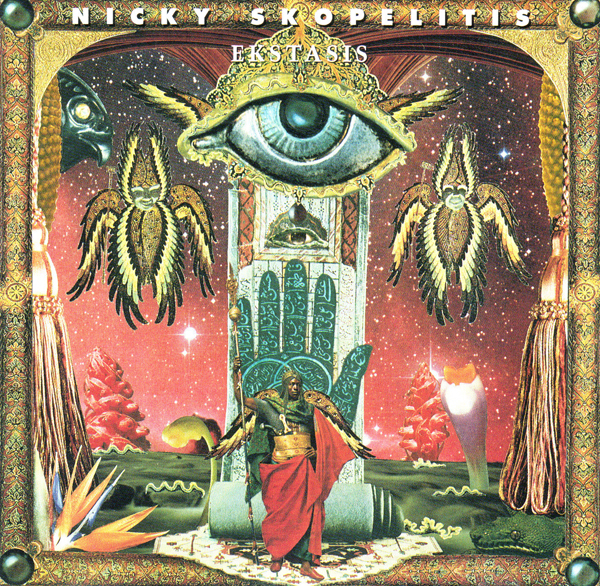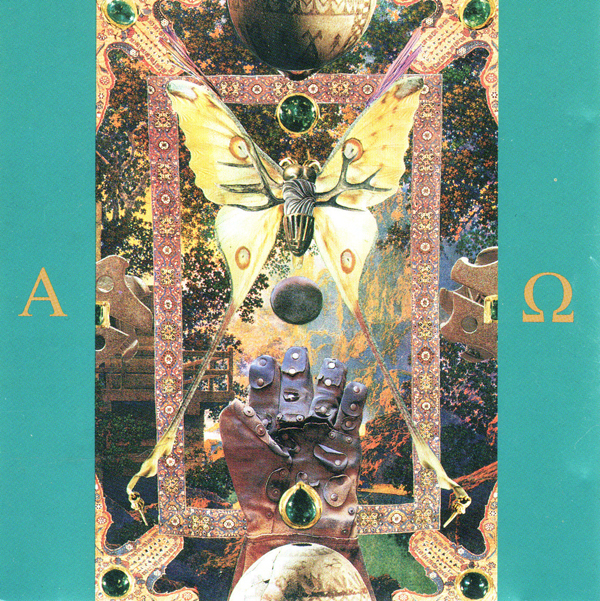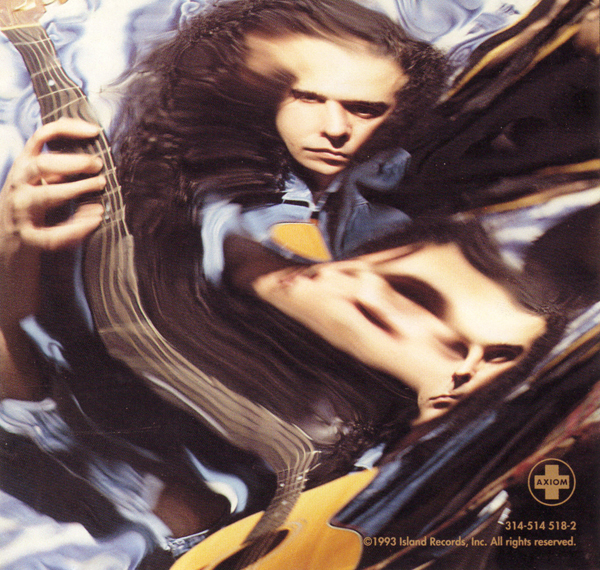 EKSTASIS

  1/  Tarab                                      (Skopelitis,Laswell,Wobble)   7.19
  2/  Meet Your Maker                            (Skopelitis)                  5.57
  3/  Ghost of A Chance                          (Skopelitis)                  5.06
  4/  Proud Flesh                                (Skopelitis)                  4.48
  5/  Sanctuary                                  (Skopelitis,Attar,Wobble)     5.57
  6/  One Eye Open                               (Skopelitis,Laswell)          4.41
  7/  Heresy                                     (Skopelitis,Suso,Wobble)      5.36
  8/  Jubilee                                    (Skopelitis,Suso,Wobble)      4.39
  9/  Witness                                    (Skopelitis,Shaheen,Wobble)   7.34    
  10/ Telling Time                               (Skopelitis)                  4.57

          Recorded at BC Studio, Greenpoint Studio & Platinum Island New York
          Engineers: Oz Fritz, Martin Bisis, Bob Musso and Bruce Calder
          Assistant at Greenpoint: Imad Mansour
          Mixed at Platinum Island by Oz Fritz for High Velocity
          Assistant at Platinum Island: Chris Flam
          Equipment Tech: Artie Smith
          Produced by Bill Laswell and Nicky Skopelitis
          Mastered at Masterdisk by Howie Weinberg

Joseph "Zigaboo" Modeliste: drum loop (1), drums (3,6,10); Jah Wobble: bass (1,4,5,7,8,9); Zakir Hussain: tablas (1); Foday Musa Suso: doussongoni (1,8,9), kora (4,7); Simon Shaheen: violin (1,6,9), oud & violin intro (2), violins (4); Nicky Skopelitis: electric six-string guitar (1,2,3,4,5,7,9,10), electric twelve-string guitar (1,3,4,5,6,8,9,10), Coral sitar (2,6), baglama (3,9), electric slide guitar (6,7), dobro (9); Jaki Liebezeit: drums (2,4,5,7,8,9); Bill Laswell: bass (2,3,6,10); Guilherme Franco: cuica (2,3), little hammer (2), whistle (2), electric berimbau (3,6), cowbell (3), tambourine (4), congas (10); Bachir Attar: flute (2), ghaita (5); Amina Claudine Myers: Hammond B-3 organ (2,3,5,6,8,10); Aiyb Dieng: chatan (3,6), talking drum (5), talking drums (8), metals (8).

Track 9 inspired by Mohammed Abdel Wahab

           1993 - Axiom/Island (USA), 314-514 518-2 (CD)
           2016 - Bill Laswell Bandcamp (digital)



---







REVIEWS :
The Fauntleroy letter put me in a bad mood that was compounded by the hospitalization of my tube amp, an extremely unreliable piece of equipment an ex-client sold me two years ago. Sonic bliss but frequent fits. Fortunately, a preview cassette of Nicky Skopelitis' 'Ekstatis' (Axiom) managed to fit into my Toyota's seldom used tape player, but I could never keep straight which track I was listening to. Part of the problem is that my car deck is auto reverse, so even after I'd masterminded which way was up when I popped in the cassette, I still might be hearing either side depending on the whim of the machine. But the heart of the matter is the nature of this self-described "Dub/Trance Rock," a code term meaning "don't expect to be able to tell one cut from another even after a hundred playings," and I barely can. Yet I like 'Ekstasis' just fine. The surprise guitar solo in the middle of "Tarab" hit me on my way to work at a red light in front of the Amway Corporation, and the combination of grunge and soap powder fumes caused my hand to slip from the gear shift lever. I'm still uncertain if the blaring horns came from behind me or were merely part of Skopelitis' dustpan approach to world music, which sweeps various ethnic instrumental grit and grime into the whirling blades of co-producer Bill Laswell's shop-vac. Contributing to the unholy mess are Foday Musa Suso on kora, oudist/violinist Simon Shaheen, gospel organist Amina Claudine Myers, percussionists Zakir Hussain, Aiyb Dieng and Guilherme Franco, and, consistently providing the most bracing moments, Bachir Attar (leader of the Master Musicians of Jajouka) raising hell on the plague-of-locusts vernacular oboe, the rhaita. Skopelitis keeps his head down most of the time, supplying frippertronic sine waves one moment, chording beautiful rhythms the next, but never hogging the limelight just because his name happens to be on the cover. He modulates his instrument so many ways, at first I couldn't even find him until I realized he was everywhere. Dilemma of a great session guitarist: you can play anything except a style to call your own. The guest musicians that give Ekstasis its identifiable punch are ex-Can drummer Jaki Liebezeit and ex-PiL, ex-reformed Can bassist Jah Wobble, who rescue a few cuts otherwise in danger of dinkiness. Case in point is "Jubilee" which Liebezeit's rock of the world, march-or-die rhythm nearly imprints in short-term memory. Better a release that leaves a shallow footprint rather than becoming naggingly familiar, and when 'Ekstasis'' free-floating anxiety is at its peak, I pretend this is the disc by Can I've been waiting for since 'Ege Bamyasi'.
Bob Tart (courtesy of the The Beat magazine website)
..................................................
Guitarist Skopelitis' dustpan approach to world music sweeps various ethnic instrumental grit and grime into the whirling blades of co-producer Bill Laswell's shop-vac. Contributing to the unholy mess are Foday Musa Suso on kora, oudist/violinist Simon Shaheen, gospel organist Amina Claudine Myers, percussionists Zakir Hussain, Aiyb Dieng and Guilherme Franco, drummer Jaki Liebezeit, bassists Bill Laswell and Jah Wobble, and, consistently providing the most bracing moments, Bachir Attar (leader of the Master Musicians of Jajouka) raising hell on the plague-of-locusts vernacular oboe, the rhaita. When Ekstasis's free-floating anxiety is at its peak, it could almost be the disc that Can fans have been waiting for since Ege Bamyasi. ~ Bob Tarte, All Music Guide
Bob Tarte (courtesy of the All Music Guide, via the Get Music website)
---