SPECTRE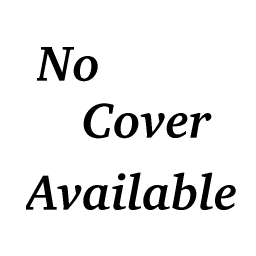 SPECTRE PRESENTS RUFF KUTZ
Originally releases as a 90 minute, high-bias mix tape of 100 copies featuring his greatest hits and remixes, previously unreleased tracks, and dub-plate specials featuring Sensational, Mr Dead, Bill Laswell and Scotty Hard.

 Side A/
  1/  Intro
  2/  Only In Darkness - Spectre
  3/  Operation Duppy Conquerer 2000 (Special Tactics) - Spectre, Psycho Priest, The Colonel
  4/  Hype Flavor - Spectre feat. Sensational
  
 Side B/
  1/  Sub Version - Spectre
  2/  Elephant, Mosquito - Spectre and Megabyte
  3/  Dust To Dust - Spectre
  4/  No Prisoners (Techno Animal Remix) - Spectre
  5/  The Ill Jazz - Spectre and Megabyte
  6/  Last Rites - Spectre feat. Psycho Priest
  
 Side C/
  1/  9th Secret Rule of the Order - Spectre
  2/  Thuds Like Scuds - Spectre and Scotty Hard
  3/  Nice With Mine - Spectre feat. Sensational
  4/  Black Abstract Italiano - Djinji Brown
  5/  Sessed Out - Spectre feat. Mr. Dead
  
 Side D/
  1/  Get Into This - Spectre feat. Sensational
  2/  Freak Accident - The Jungle Brothers
  3/  Submission - Slotek
  4/  Stolen Moments - Tha Eye

          All tracks reduced and jinxed by Soectre, Tha ILL Saint
          Overseen by The Almighty Force That Makes All Things Possible
          Mastered and cut at D&M Studios
          Execuive Producer: Tha ILL Saint

          1998 - Spectre/WordSound (USA) (CT)
          2015 - Pan (Germany), PAN 58.LP (2x12")



---



REVIEWS :
This clandestine mix tape from "your ghost host" Spectre is another missive from the WordSound base on the potential for future hip hop, be it dub- influenced, "abstract" or something entirely different (see especially Techno Animal's grim, industrializednumber on the first side.) As Spectre will be proud to tell you, it's brought to you raw- this set obviously hasn't been taken to a state-of-the-art mastering lab for re-thinking. It doesn't sound crystalline, but on the other hand the imperfect sound quality isn't annoying (except on spots where the raps- from the likes of Scotty Hard, Sensational, et al.- obscure the instrumental tracks a la karaoke.)

Ruff Kutz comes in your choice of different "bio-box" cassette packages (apologies to collectors, I've seen 4 different varieties but there's probably more) and is distinguished only by WordSound's stamp of approval and a Spectre cassette label. Spectre drops in his (possibly pitch-shifted) ultra-low voice to make announcements and guide you through the program from exotic dub to minimal, left-of-center hip hop and back. He definitely adds flavor to the proceedings, considering a lot of them made their appearance originally on respected comps like Macro Dub Infection, Electric Ladyland and Techno Animal vs. Reality. A suitably dark selection of Spectre favorites is included along with some MC's who have 12"s out on his own label. It's not recommended for people who are fanatical about busy, upbeat music - it is mostly stripped to the bone rhythmically. However, the slowed down hallucinogenic effect makes for great listening on hot summer days downtown.
---