SLY & ROBBIE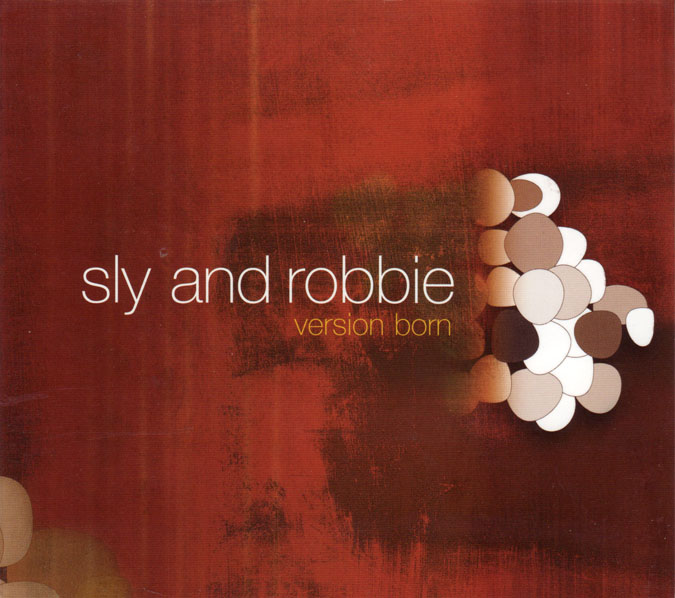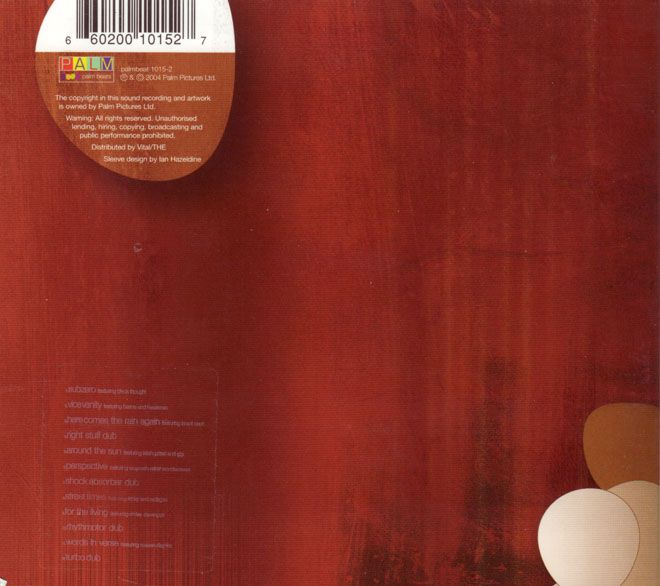 VERSION BORN

  1/  Subezero                                   (Sly,Robbie,Laswell,Trotter)  4.58
        featuring Black Thought 
  2/  Vice Vanity                                (Sly,RS,BL,Stewart,Bromfield) 3.58
        featuring Beans And Hawkman 
  3/  Here Comes The Rain Again                  (Lennox,Stewart)              4.04
        featuring Imani Uzuri 
  4/  Right Stuff Dub                            (Rose)                        3.36
  5/  Around The Sun                             (SD,RS,BL,Reed,Shibibaw)      3.42
        featuring Killah Priest and Gigi 
  6/  Perspective                                (Sly,Robbie,BL,Wondwossen)    3.16
        featuring Woyneab Miraf Wondwossen 
  7/  Shock Absorber Dub                         (Sly,Robbie,Laswell)          3.46
  8/  Street Times                               (Sly,Robbie,Laswell,Thaws)    2.52
        featuring Tricky and Radagon 
  9/  For The Living                             (Sly,Robbie,BL,Davenport)     4.06
        featuring N'dea Davenport 
  10/ Rhythmotor Dub                             (Sly,Robbie,Laswell)          3.29
  11/ Words In Verse                             (Sly,Robbie,Laswell,Deyhim)   3.18
        featuring Sussan Deyhim 
  12/ Turbo Dub                                  (Sly,Robbie,Laswell)          4.03

          Created at Orange Music, West Orange, New Jersey
          Engineered by Robert Musso
          Assisted by James Dellatacoma
          Produced and arranged by Bill Laswell
          Mastered by Michael Fossenkemper at Turtle Tone Studio, NYC

Sly Dunbar: drums, rhythm programming; Robbie Shakespeare: bass, bass efx; Bill Laswell: guitar, keyboard; Black Thought (1): voice; Beans (2): voice; Hawkman (2): voice; Imani Uzuri (3): vocals; Killah Priest (5): voice; GiGi (5): vocals; Woyneab Miraf Wondwossen (6): vocals; Tricky (8): vocals; Radagon (8): voice; N'Dea Davenport (9): vocals; Sussan Deyhim (11): voice.

          2004 - Play (Japan), PLAY008 (CD)
          2004 - Palm Pictures (UK), PALMBEAT 1015-2 (CD)



---



REVIEWS :
Sly Dunbar, Robbie Shakespeare and Bill Laswell: that is a heavyweight team if ever there was one and here they pull in collaborators to put down some dark, dark tunes. Deep bass exploration.
Pretty much the ultimate modern day beats and bass squad, the music on this Long Player is a gift for artists like Killah Priest, Black Thought and Beans and Hawkman to rap and toast over. There is no doubt that everyone on this album knows that they need to be at the top of their game to take advantage of the talent on offer. And they do.
The album blasts off with a deeply funky bassline-driven track Subzero, featuring Black Thought. But as good as the rap is, the bass is the star on this track, if your head isn't nodding to this track, you need to check it is still attached to your neck.
But the soul sisters get just as much of a look-in as the hip hop cats on this LP. Everyone will recognise the Eurythmics-penned Here Comes The Rain Again. Now the arrangement is original and the track is delivered with style by Imani Uzuri but, for this reviewer at least, that track got seriously played out the first time round.
Much more welcome, is the utterly addictive Perspective featuring Woyneab Miraf Wondwossen. Her voice is just a blessing and even if the message of the song is simple enough, it's delivered with such skill that I defy anyone not to sing along. The contrast with the heavy backing track is also sublime.
And it's great to hear N'dea Davenport again with her unique delivery over a quality tune like For the Living. When these guys do soul, they add a punch and a level of substance that ensures these tracks hit the spot.
And if that was not enough, woven in among the soul and the hip hop are a series of superlative dub tracks as you would expect from these two dub masters and the mighty Bill Laswell, himself no stranger to dubnology.
Three genres united in bass.
Damian Rafferty (courtesy of the Fly*Global Music Culture website)
..................................................
Man i told yall this was going to be the cronic. Any fan of sly & robbie this is a new style, verry laswell oriented with robbie playing a verry fusion basses bass and simple kicking it. Sly dunbar is on several cuts with laswell so thats still real. We also see a real rare glimse of laswell playing guitar and keys like on dub chamber 4 book of exitand version 2 version, But this got a hip hopping flavor with rapa and female vocals, some good some uh. The first cut is hip smooth dub funk style with smooth raping by black thought, lotz of efectkz. 2 is amazing, reggae tastic flava rapping with beans & hawkman, laswell's playing a eastern sitar-ish sound on keyboard and fat dubinz. 3 is hip beat dub style but i dont care for the feamle vocalist imani uzuri he has a verry pop hip hop style but not really my flava but you may love. 4 is the best on the album and the first of the dub tracks wich are extremelly fat and are vocalez, they are pure laswell mixes with extreme dubinz and laswell inspired bass with robbie reggae flavor. 5 is also really good with killa priest and gigi together with a reggae hip hop/dub style it will make you groove killa killz it and gigi is always amazing. 6 iz another cool as beat with not my taste for vocals by woyneab miraf but if you like that itz cool most hip hop fanz will enjoy. 7 the next dub track its more sly & robbie style verry jamaican island-ish really smooth. 8 has britishez electronic singer/profucer tricky, itz dark opening with reggae flava is amazing then commes the reggae raping by radagon and itz reggae/dub flava through. Now if 9 didnt have the vocals that could be another dub track but yet again i not a big vocal fan unless their the best but banging beat. Rytmator dub 10 iz the spice of life, total neo laswell mixing dub style you aint heard nothing yet. 11 features sussan deyhim who is credited for the highly samples vocals from brian eno & david byrne's 79'"the carrier" on the album my life in the bush of ghosts which featured laswell on the album in "america is waiting", in the liner note it lists another singer not sussan and in spiritual beauty album has the track amorphos which credits sussan on the same vocals, their are 6 albums now i have heard these vocals on eno's, orb's live album animals cover, the asian games cd, elixer hegalien zone, tassilli players outer space a cool dub album and the amorphos. but it cant be her everyting ive heard dosent sound like that, but she soundz good on the track and their is much dubbin. then the last song is also the last dub song and it setz you home in the most exquisit way.
Yes its true im not much of a vocal fan but i did still give the album 5 stars. their are only 3 songs with vocals i didnt care for out of 12. But itz good to see sly & robbie doing somethig like this and with laswell who else would have been able to do this. trying to bring the hip hop rap generation into making more music with real live instruments not just all samples. The hip hop world sceems to be loving the reggae style a lot more latelly its a shame this album didnt get a bigger pull here in america, scense this album is only available in america as an import from uk. The only thing i was dissapointed was i have the skiz fernando dubumentary on the new wordsond dvd and they visit laswell in his studio in orange nj, and he what i was asuming was version born they were recording scence the interview was from 2003/04 and that album took a while, and you see sly making a beat on is akai and then flash to the finished beat and robbie is playing the fattest bass to this awesome beat and that is not on here, so i want that track out if you are lisining. you have to be openminder with this one lotz of fusion melding but these guys are professionalz. i world rather this have no vocals and i still loved it so please give this rare gem a real listen and enjoy, much dubbinz
5 out of 5 stars
yajdubaddah (courtesy of the Amazon.com website)
---