TRANSONIC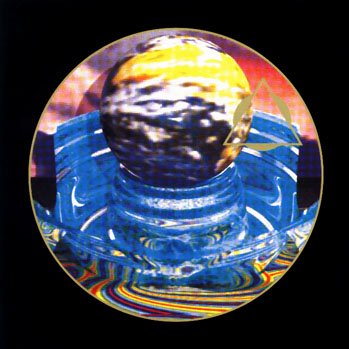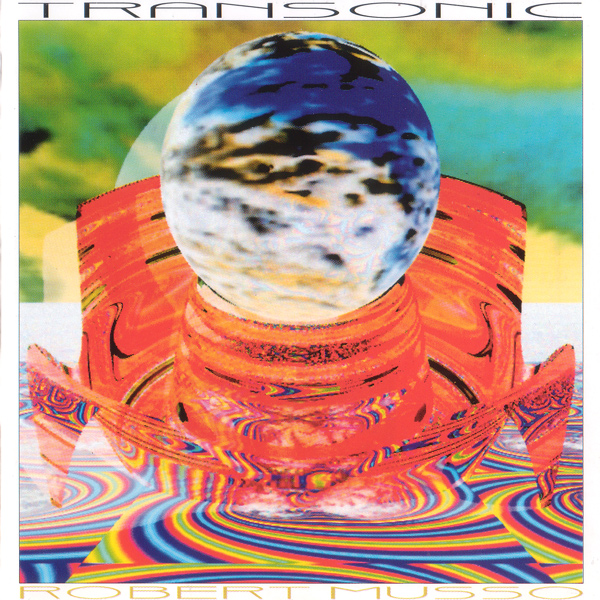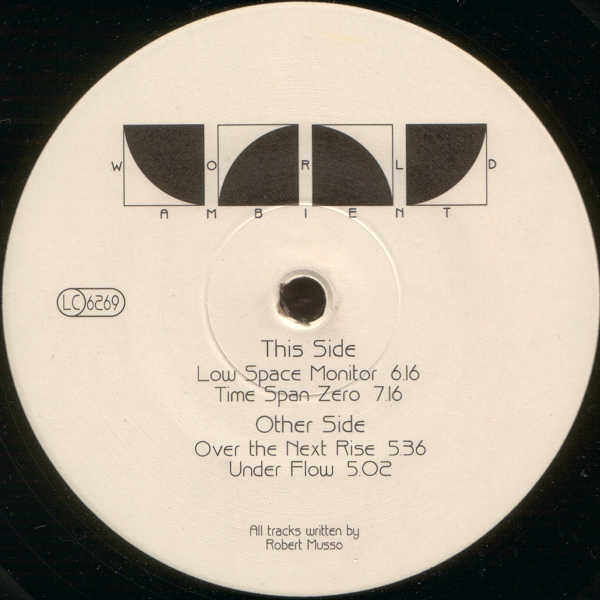 DOWNSTREAM ILLUSION

  1/  Time Wave                                  (Musso)                       7.27
  2/  Low Space Moniter                          (Musso)                       6.16
  3/  Time Span Zero                             (Musso)                       7.16
  4/  Space After                                (Musso)                       9.23
  5/  Over the Next Rise                         (Musso)                       5.36
  6/  Dream To Dream                             (Musso)                       5.08
  7/  Cascading Down Illusion                    (Musso)                       8.52
  8/  Outerzone (Space After)                    (Musso)                       4.11
  9/  Under Flow                                 (Musso)                       5.02

          Recorded at Greenpoint Studio, Brooklyn, New York
          Produced, engineered and mixed by Robert Musso

Bill Laswell: bass; Robert Musso: guitars, samplers, beats, processing.

          1994 - FAX +49-69/450464 (Germany), PS 08/49 (CD)
          1996 - Ambient World (Germany), AW 013 (CD)
          1996 - Ambient World (Germany), AW 013V (12")

Note: The vinyl contains only tracks 2,3,5 and 9.
---
REVIEWS :
This is the type of music I'd take with me cruising... if I had a car and a car stereo. The album consists mostly of ~110BPM lowridin' space tracks mostly accompanied by the effortless Bass of Bill Laswell. For those who have heard "Time Span Zero" off the Cookbook or the Genetic Drift compilation, the rest of the album isn't necessarily as spaced out. The guitar basslines seem to lend to the tracks a sort of grounded, sturdy feel. But don't be put off by that, Downstream Illusion is a keeper, and there's plenty of drifty spacelines and subtle cyclic tweaks throughout to keep you occupied. "Time Wave" starts the album off with a skybound eastern riff that promises to please, listen after listen. The Bass comes in and it all rolls nicely for about 5 minutes. Robert Musso, the creator of Transonic, chooses his sounds with a percussive wisdom matched by few. Track 2 has some layered meditative vocals involved. Another firm bassline accompanies. Same percussive masterliness. Track 3, "Time Span Zero," lacks the bass guitar, but you don't miss it. All these subtle water-trickling sounds seem to be coming off the drums somehow, and one wonders how Musso achieved it. The melody in this track is great, and even sounds like it may be sourced from a geeetar, but it's so mutated and beautiful it doesn't matter. Definitely something to be cranked for neighboring vehicals at the traffic lights. Track 4, "Space After," is an evolving blend of various eastern percussive instruments and assorted drum sequences. More neat drum solos and miscellaneous sequence- mixing trickery. Track 5, "Over the Next Rise," doesn't seem to boast the sequential density of the previous tracks, and the guitar riff-tweakage seems more at home in something like Miami Vice Revisited then for a space-dub album, but at this point Musso's already got ya and he feels like foolin' around for a few minutes before he continues to expand your headspace. It breaks up the mood and gives you time to breathe. Track 6, "Dream to Dream," is the second track without the Bass, and is excellent. A slow, drifting groove consisting of wooden-sounding percussion is the backdrop for another Good Melody in the same vein as "Time Span Zero," but it is perhaps a bit more sad in mood. Just in the nick of time, track 7, "Cascading Down Illusion" invades your temporal lobes and gets you happy again. Subtle intentional timing nuances in a familiar looping sound (also on Dead Slow) elicit images of fanlike waterfalls at an outer-galactic vacationing hot spot. Next track, "Outerzone (Space After)," is the shortest on the album at just over 4 minutes, and contains that quasi-Miami sound in a different context. The final track "Under Flow," is an avalanching barrage of rhythmic noises that finish off a pleasurable album.

Incidently, the Transonic releases seem to be riddled with wierd text glitches. First of all, the original Fax release was gold with black lettering instead of black with gold, making it exceptionally nice to look at. Also, the actual disc for the second Transonic release, Virtual Current, had Downstream Illusion written on it. On top of that, the second Transonic was subject to that bright yellow ink job that a handful of other sublabel discs received (like Redeye). On Downstream Illusion, the track titles "Time Wave" and "Time Span Zero" are most certainly references to Terence McKenna's I Ching based novelty research. 2012 is the alledged year we cross the boundaries of space, time and Being. Perhaps then we'll all be hearing Transonic in our heads as we fold space during our intergalactic jaunts....
---