ZILLATRON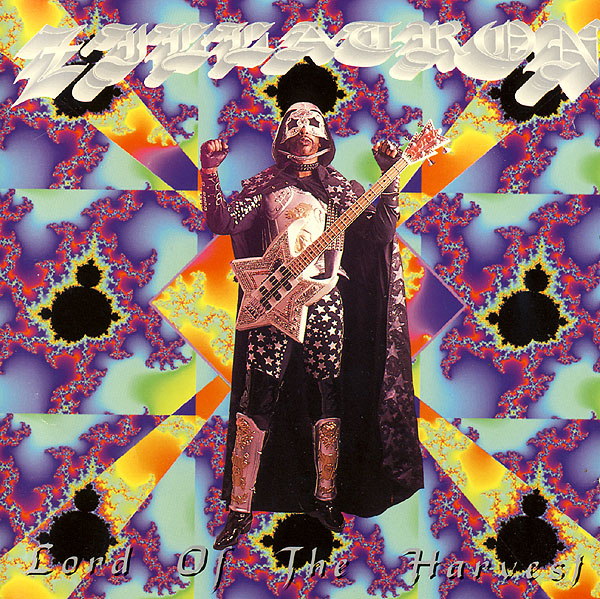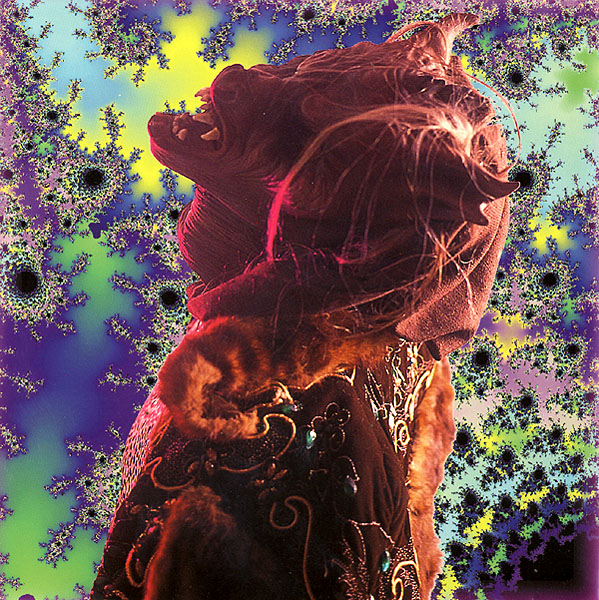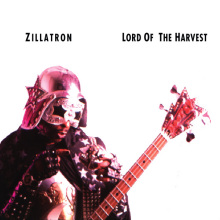 LORD OF THE HARVEST

  1/  C.B.I. Files/Bugg Lite                     (Collins)                     6.19
  2/  Fuzz Face                                  (Collins)                     7.56
  3/  Exterminate                                (Laswell)                     2.37
  4/  Smell the Secrets                          (Laswell,Collins,Buckethead)  3.02
  5/  Count Zero                                 (Laswell,Collins)             5.57
  6/  Bootsy & the Beast                         (Laswell,Collins,Buckethead)  5.11
  7/  No Fly Zone (The Devil's Playground)       (Collins)                     6.56
  8/  The Passion Continues                      (Laswell,Collins,Buckethead)  5.03

          Recorded at Greenpoint Studio, Brooklyn, New York and Bootzilla Studio
          Engineering: Robert Musso, Oz Fritz and Bootsy
          Mixed at Greenpoint Studio by Robert Musso
          Assistant: Imad Mansour
          Coordination Material, Inc.: Tracy McKnight
          Cyberfunk Maintenance : Peter Wetherbee
          Spaced Bass Tech: Al Farmer (Alganator-Z)
          Creative realization for Innerhythmic re-issue: Steven Saporta/
            Invasion Group
          Innerhythmic: Steven Saporta
          Innerhythmic NYC: Steven Saporta
          Innerhythmic coordination: Jesse Roman
          Innerhythmic UK: Ian Blackaby
          Innerhythmic Germany: Robert Soares
          Innerhythmic Boston: L & M Urso
          Invasion: Peter Casperson
          Produced by Bill Laswell and Bootsy Collins
          Mastered at Masterdisk by Howie Weinberg
          Innerhythmic re-issue digital remastered by Michael Fossenkemper at
            Turtle Tone Studios

Zillatron*Fuzzface*Bootsy: spaced bass, voices, samples, beats; Bernie Worrell: electric piano, Hammond B3, synthesizers; Buckethead: electric & acoustic guitars; Bill Laswell: ambient sounds and noises; Grandmaster Melle Mel: chant; Umar Bin Hassan: chant; Debra Barsha: back vocals; Kristen Gray: back vocals; Momma Collins: back vocals; Brenda Holloway: back vocals; Patti Willis: back vocals.

          1993 - Black Arc/Rykodisc (USA),  RCD 10301 (CD)
          1993 - Black Arc/Polystar (Japan), PSCW 5007 (CD)
          2004 - Innerhythmic (USA), INR014 (CD)

Note: On the Innerhythmic issue, C.B.I. Files and Bugg Lite are two seperate tracks.
---
REVIEWS :
Bootsy's new alter-ego "Zillatron" plays avant-garde rock, ambient, free noise, God knows what all. About a third of the record is inspired Space Bass soloing over a looped background, another third is Bootsy's distortedvocalizing, and the rest is a crazy mix of loud guitars (courtesy of Buckethead), white noise, chanting and synth. The liner notes include a warning saying "This record is silly," but actually there's serious social commentary buried in all that noise ("Exterminate," "Count Zero"). Guests include Bernie, Laswell (who produced with Bootsy), Grandmaster Melle Mel, Umar Bin Hassan, Momma Collins, Patti Willis and Brenda Holloway (of "Every Little Bit Hurts" fame). I wouldn't say it's the future of rock, but check it out, if you have the nerve: it's a look down a road that'll probably never be travelled.

3 1/2 stars out of 5

David Bertrand Wilson (courtesy of the Wilson and Alroy's Record Reviews website)

..................................................

The album is a little hard to get into at first, but it kicks ass once you take the trouble. It's very futuristic-sounding 'Cyberfunk', with snatches of techno, rock, and spaced-out ambient sounds thrown in... and could be the soundtrack to a Bladerunner-type movie. "Exterminate" and "Smell the Secrets" are too metal-like for my taste, and the spoken intros get tedious, but jammed in between is some great music, including the hauntingly beautiful finale "The Passion Continues". The artist is listed as 'Zillatron*Fuzzface*Bootsy' but a sticker on the album indicates that these are the three personas of Bootsy Collins. The album itself is credited to 'Zillatron'.

Dan Fefer (courtesy of the Motherpage website)

..................................................

An extremely ambitious project from Bootsy, decidedly ignoring pop industry standards. Utilizing some deeeep fuzz bass, funked up guitar sounds from Buckethead, vocal samples from the film Naked Lunch, and other weirdness, Bootsy creates a coherent (if chaotic) landscape of funk fused with almost industrial music.

A Fuzzface was an early distortion device for guitars, that created a "fuzzy" tune for the instrument. The little box looked like it had a face on it, hence the name. Bootsy cleverly adopts this as a personality. The intro, "CBI Files" consists of noise, garbled voices and sirens. It's the wake up call for the album. "Bugg-Lite" has some ultra-funky bass playing from Bootsy and thunderous guitar rumblings from Buckethead. This song is a true groove, with Bootsy spouting some great lyrics like 'How you gonna feel some pain, with the absence of a brain'. "Fuzz Face" is fast, funky, furious and features fat beats. Mind-boggling bass-playing here. "Exterminate" is a hardcore-type jam, cut in with assorted spoken word samples from the film Naked Lunch. ('Exterminate all rational thought.') "Smell The Secrets" is another hardcore song that delves into paranoia and conspiracies, mentioning UFO's, 'political partying' and the like. "Count Zero" is another chatter-filled song that has some chilling keyboards from Bernie Worrell and more hard-hitting bass leads. "Bootsy And The Beast" has an interesting lead-in: an interview with a guy who claims that he introduced Bootsy to freebasing cocaine. The songs takes on interesting meanings--could 'the beast' mean cocaine? "No Fly Zone" is another hard rocker, with heavy fuzz bass, including a great solo. "The Passion Continues" is a superb ballad that consciously revisits old ones, with lines like 'They used to call me the sugar crook...but I went to jail for that.'

A great concept for Bootsy, perhaps a little heavy in the hardcore Buckethead department, but has him playing like he hasn't in years. The theme of paranoia, both from within and without, is excellent. Fans of Bootsy's work with Praxis will eat this up with a spoon; Rubber Band fans will still find plenty to like.

4 stars out of 5

Rob Clough (courtesy of the Motherpage website)
---