BILL LASWELL'S WORLDLY HIGH
by S.H. Fernando Jr.
A tribal symphony of high-pitched raitas (horns), strings and deep, pattering hand drums fills the cool night air of Jajouka, a remote outpost in the foothills of Morocco's Rif Mountains. The mesmerizing polyrhythms bend and rise, then shuffle and turn before swirling off in all directions. Seated in an L-shaped formation on the ground, a cadre of 16 musicians are fixed at their task, conjuring these otherworldly sounds with intensity and well-oiled precision. Cloaked in dark hooded robes they are playing the same music that their forefathers introduced to the village some 4,000 years ago. Everything is the same except this time they are surrounded by booms, mics and cables. With Akai digital 12-track tape machine rolling, producer Bill Laswell silently nods his head, caught up in the spiraling trance.
Laswell is not the first Westerner to experience this ancient ritualized music of Jajouka, once a staple in the court of the Moroccan King. Painter and writer Brion Gysin first encountered it in 1950, claiming devotionally, "I just want to hear that music for the rest of my life." He later introduced it to his writer friends William Burroughs and Paul Bowles. Brian Jones of the Rolling Stones attempted to record the musicians in 1968, followed by Ornette Coleman in 1973, but neither did Jajouka justice. Now in 1991, Laswell and associates. Accompanied by a French film crew, are determined to set the record straight.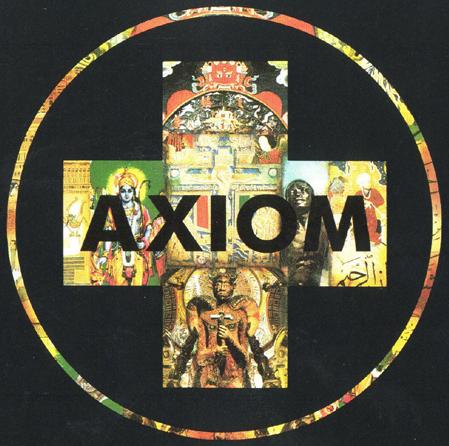 Despite careful planning, the obstacles come thick and fast. First, crooked customs officials, who hold up the equipment in Tangier for three days, must be paid off despite intervention by Princess Lalla Fatima Zohra of Morocco on Laswell's behalf. Then, due to impassable roads, everything must be transported up to Jajouka on mules. Laswell opts to walk, carrying with him $30,000 in cash to pay the musicians and a 10-inch hunting blade for peace of mind. But anything can happen here. When Ornette came, he tried hiding a bundle of cash in his shoes, which he placed under his bed. Even though the room was completely secured, he awoke to find the shoes missing. He discovered them right outside his door, money intact.
Magic mysticism might hold little significance to people whose only conception of it is David Copperfield, but in an ancient world the supernatural becomes a natural part of life. These musicians are said to possess great powers through their music, which is rooted in pre-Islamic traditions. Long ago they were freed from farm labor by royal decree so that they could always play. In a democratic - and economically troubled - Morocco, however, their patronage has dried up. That's where Laswell steps in, using the best of modern technology to document a vanishing sacred space. Though he nearly runs out of fuel for the generator that is powering his equipment, he is in and out of Jajouka in just three days, mission accomplished.
---
A sonic adventurer, Bill Laswell has spent a lifetime travelling the world for a sound, a beat, a feel. He has also moved through genres and freely mixed mediums, many early productions documented on the eclectic Celluloid imprint. In a more mainstream turn he produced the likes of Mick Jagger and Motorhead, matched the turntable wizardry of Grand Mixed D.St. with Herbie Hancock in 1983's Grammy Award-winning Rockit, and pulled legendary sticksman Ginger Baker of Cream out of seclusion in Italy to work on Public Image Limited's Album. Now that Laswell has his own label, Axiom, music will never be the same again. Their axiom - nothing is true, everything is permitted - is his passport to the hills of North Africa, the ancient cities of Central Asia, which he toured this September, and judging by some of his recent ambient and dub projects, outer space.
Laswell's father repaired oil wells for a living, uprooting the family as he followed work across the midwest. Laswell says his exposure to different people and places broke down the myth that there are different kinds of music. "It's perspective. If you're sort of limited to a neighborhood or a situation, you think of that. But if you travel and actually experience a lot more, and you get to see a lot more, you gradually start to make the connections," says Laswell, a hint of his native Illinois twang still noticeable after 39 years. "All the musics to me have really related."
Following stints in Kentucky and Texas, he landed in Detroit in the late '60s, a blast furnace of raw molten influences. Here, as a teenager, he saw his first concerts - Jimi Hendrix, Funkadelic, MC5, The Stooges, Cecil Taylor, Archie Shepp, Pharoah Sanders. "Stuff like that was almost too big, it wasn't even real, it was almost mythical, 'cause when you're young it's hard to connect with it as reality," recalls Laswell. He also had an obsession for records, which he sometimes stole for lack of money (today his collection takes up an entire wall in his Park Avenue South apartment). The inevitable next step was to pick up the bass and start playing himself. "I think around 14, 15 I decided that's what I was going to do. I never had any other work or any other job. I just started doing that."
Music didn't bring him much money, but he completely dedicated himself to it, playing all over the country with whomever he could. Eventually drawn to NYC in 1977, he admits, "I was a little overconfident, and kind of sure that it would work. I was checking what people were doing and I sort of had the idea that I could put things together, and make it a little better if I just had the opportunity to get with some real musicians."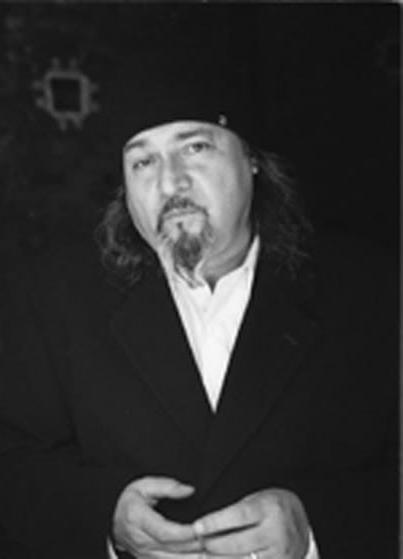 Laswell's first big break came at a recording session for a band called Rhinoceros, where he was a hired hand. Here he linked up with the produced Georgio Gomelsky, a former manager of the Rolling Stones and the Yardbirds, who was looking to create an artistic space. "When you start out you want to have a rehearsal space, a recording studio, and a place for people to live, which I actually have now," says Laswell, "and there you develop music and art." Gomelsky's Zu space, as it was called, on 24th Street between Sixth and Seventh Avenues, provided a meeting place of minds and a launching pad for Laswell's outfit Material, among other avant-garde musical experiments.
During the late '70s and early '80s, Laswell made a name for himself at live gigs, and was subsequently asked by his neighbor on Eighth Street, Brian Eno, to play a session which produced the seminal My Life in the Bush of Ghosts, a crucial reference point for today's ambient artists. Through Gomelsky, he also met a Parisian named Jean Karakos, who wanted to make things happen with his fledgling Celluloid label. Karakos gave Laswell carte blanche to start producing records, initially by such emerging hip'hop figures as Afrika Bambaataa, D.St., Fab 5 Freddy, and Ramellzee. "Bill Laswell's a renegade of funk," says Bambaataa, who joined forces with ex'Sex Pistol John Lydon for the Laswell-produced hit World Destruction in 1982. "He can funk with any style of music."
A 1984 issue of the British New Musical Express reported, "Celluloid thrives on continual experimentation and the smearing of musical boundaries, and maintains the speed of activity and sharpness of attitude of an outfit truly and obsessively in the thick of things." Ten years later, the same could be said for Laswell's own label Axiom, started in late '89 and underwritten by Chris Blackwell's Island Records.
"I was very keen to do something with him because he is somebody who is truly dedicated to music," says Blackwell, the man who turned Trenchtown prophet Bob Marley into an international superstar. Despite Laswell's hardboiled reputation within the industry as someone who is difficult to work with, Blackwell says "He's not dedicated to the money, he is dedicated to the music. And it's been proven, yunno, when something needs to be done, and after perhaps the record company won't do it, he will pay for a job out of his own pocket and that sort of thing, Any you know, that's a very, very, very exceptional thing in the music business, I assure you."
Part 1 Part 2 Part 3 Part 4