CRAZY WISDOM MASTERS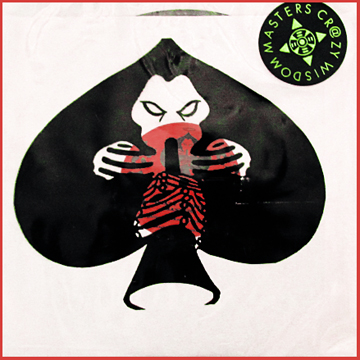 THE PAYBACK EP (10")

  1/  Battle Show                                (Crazy Wisdom Masters)        3.55
  2/  Ra Ra Kid                                  (Crazy Wisdom Masters)        3.19
  3/  Spittin' Wicked Randomness                 (Crazy Wisdom Masters)        4.45
  4/  Hedz At Kompany Z                          (Crazy Wisdom Masters)        3.12

          Recorded and mixed at Greenpoint Studio, Brooklyn, New York
          Engineering: Robert Musso
          Produced by Bill Laswell and Matt Stein

Mike G, Baby Bam and Torture: vocals, beats, sounds; Bill Laswell: bass, sounds, processing, treatments; Matt Stein: programming.

          1999 - Black Hoodz (USA), BH006 (10")

Note: These tracks were to be part of the lost Jungle Bros. album that Laswell produced. Warner Bros. at the time refused to release it, and the tapes were subsequently 'lost', with some fragments like these just resurfacing.
Note: Only one track called "Troopin' on the Down Low" has been officially released, via a label sampler.
Note: Leaked tracks have also appeared on both Bill Laswell's Excavation Vol. 1 and The first Valis compilation.
Note: See also the listing for The Jungle Bros. 'Crazy Wisdom Masters' for release information on the original album that was not released.
---